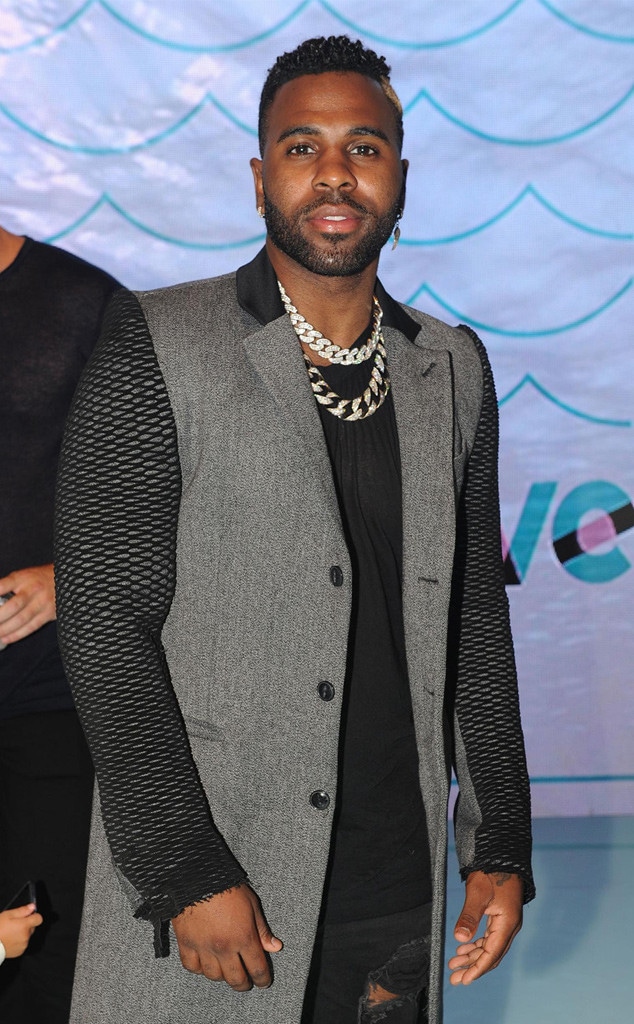 WorldRedEye.com
It's the bulge that launched a thousand headlines. 
Yes, we're talking about Jason Derulo and, as he put it, his "anaconda." The Cats star's private bits have been a subject of online chatter after he posted a photo of himself while in Bali in nothing more than a pair of black briefs with the outline of his you-know-what on display. Then, on Wednesday, the performer revealed Instagram removed the post, citing its community guidelines on nudity or sexual activity. 
"Fuk u mean? I have underwear on... I can't help my size..," he fired back on Instagram. "#bringbackAnaconda," he further commented. 
"Hey, listen, all these girls showing their a*$ and all kinds of crazy s*%t and I have underwear on in Bali and they took my pic down. It's discrimination. Like, I understand, I can't help my size, but you can't take down my pic," he argued in his Instagram Story. 
Derulo maintained his discrimination argument when TMZ caught up with him and denied being fully aroused. "I might have had a semi," he said. "An arousal looks different...when it's fully aroused, it's a different beast."
Watch:
Luke Bryan on Working With "Super-Talented" Jason Derulo
"I had a friend with me...it was cool...it was like...a little semi, like you said," the star explained. "That's not an arousal. An arousal—it points to the front."
In regard to the removed post, "I really do think it's discrimination," Derulo reiterated to TMZ. 
As for his message to Instagram, "Just stop hating on the kid, man. Let me live, let me live," the singer urged. "It's not my fault."