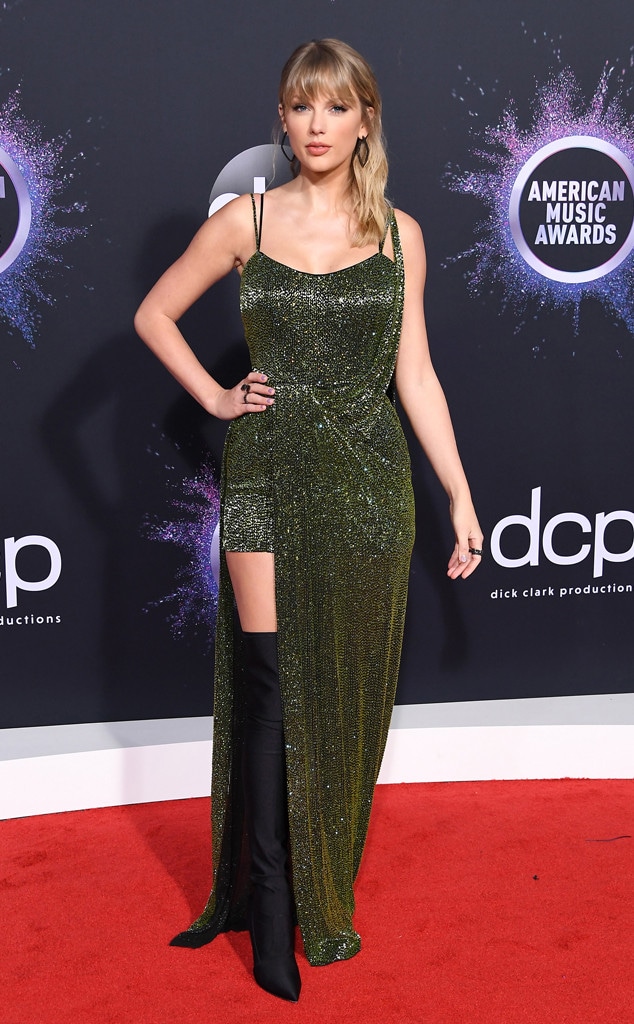 Steve Granitz/WireImage
In her next decade, Taylor Swift intends on calling the shots. 
With her 30th birthday fast approaching on Dec. 13, the superstar songstress is looking forward to feeling "a bit more secure," something she's heard about one's 30s. 
In an interview with British Vogue Editor in Chief Edward Enninful, the megawatt star equated her 20s to trying on a bunch of costumes before walking out in her regular outfit, content with who she is. Swift also expressed gratitude for reaching a point in her career where she's able to choose when and what she works on. "I don't take that for granted ever because there were times when I played hundreds of shows in a year and I was like 17 years old and I would get exhausted and burnt out and now I can work the amount that I know I'm capable of handling, which is like an extreme luxury—I know that," she acknowledged. 
Part of that overall increased security is also being able to recognize society's "toxic messages" about her body. 
"One thing going into my 30s that I'm really stoked about is like I now can really recognize and diagnose, like, toxic messages being sent to me by society, by culture about, like, my body," she told Enninful. "I'm a woman. I'm not a coat hanger."
The star elaborated, "I need to feel healthy in my life and I need to take pleasure in food and I need to not use my body as like an exercise of control when I feel out of control in my life."
Watch:
Necessary Realness: Loving Taylor Swift
Swift raised the subject of body image in a list of lessons she's learned before turning 30 that she penned for Elle earlier this year. "I learned to stop hating every ounce of fat on my body. I worked hard to retrain my brain that a little extra weight means curves, shinier hair, and more energy," her list read. "I think a lot of us push the boundaries of dieting, but taking it too far can be really dangerous. There is no quick fix. I work on accepting my body every day."