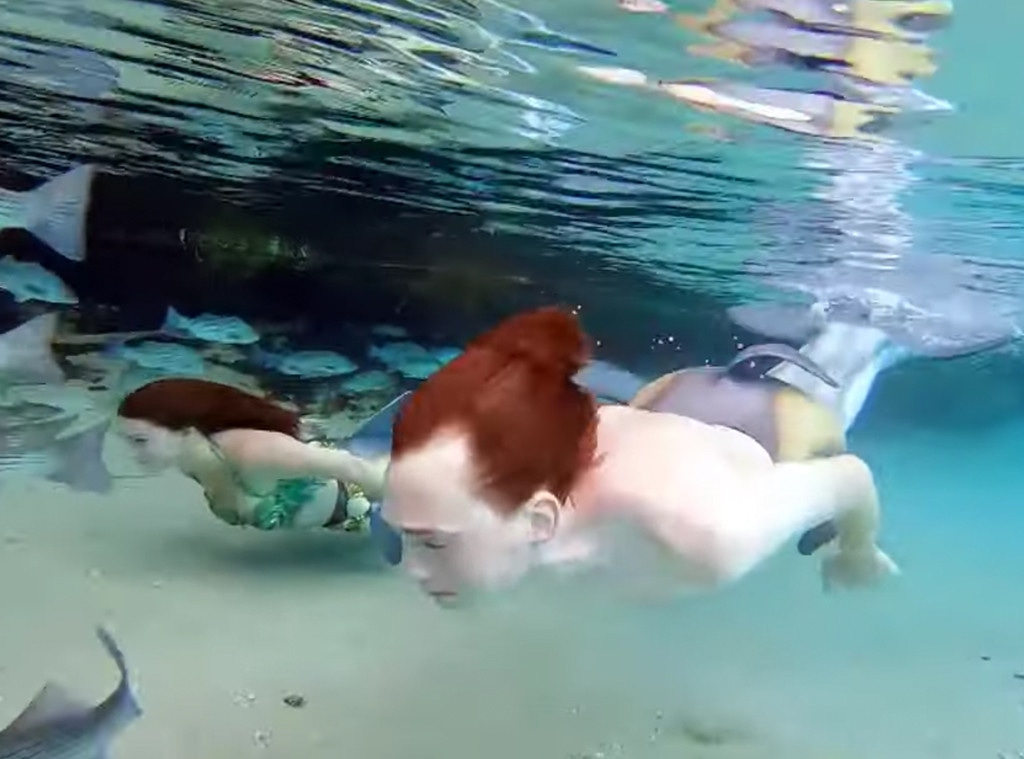 YouTube
Love comes in all shapes and sizes, and you'll see that on display in Extreme Love when it returns for a second season on WE tv.
The series, which features some veterans from other reality shows, like Extreme Cougar Wives' Hattie, tells the "unusual real-life love stories that prove there is someone for everyone."
The second season kicks off on Friday, Jan. 3 with an hour-long episode featuring a woman in love with a Boeing 737. That's Michele, a woman who is "deeply in love" with a Boeing 737 and gets her chance to visit an airport hanger for a special first date. There, she's wowed by a romantic surprise, WE tv says.
Extreme Love's season two premiere also includes Texie, a 3-foot-6-inch exotic performer who has just secured a big gig, but her girlfriend's jealousy could get in the way of her success. Viewers will also meet Wade and Michelle, a couple from Tennessee who engage in role play at all times. Wade is the very stern "daddy" who hands out discipline when Michelle, the "little," misbehaves. Their private activities go public when Michelle throws a tantrum in public and Wade has to react with all eyes on him.
Watch:
9 Reality TV Stars Sentenced to Jail Time
The trailer above also gives a glimpse of what's to come in the eight-episode season. There are furries, mermaids, Hattie the cougar, first cousins, a full-time baby, clowns and more. Take a look above, and just a warning, it might not be suitable for work screens.
Extreme Love premieres Friday, Jan. 3 at 9 p.m. on WE tv following Love After Lockup.