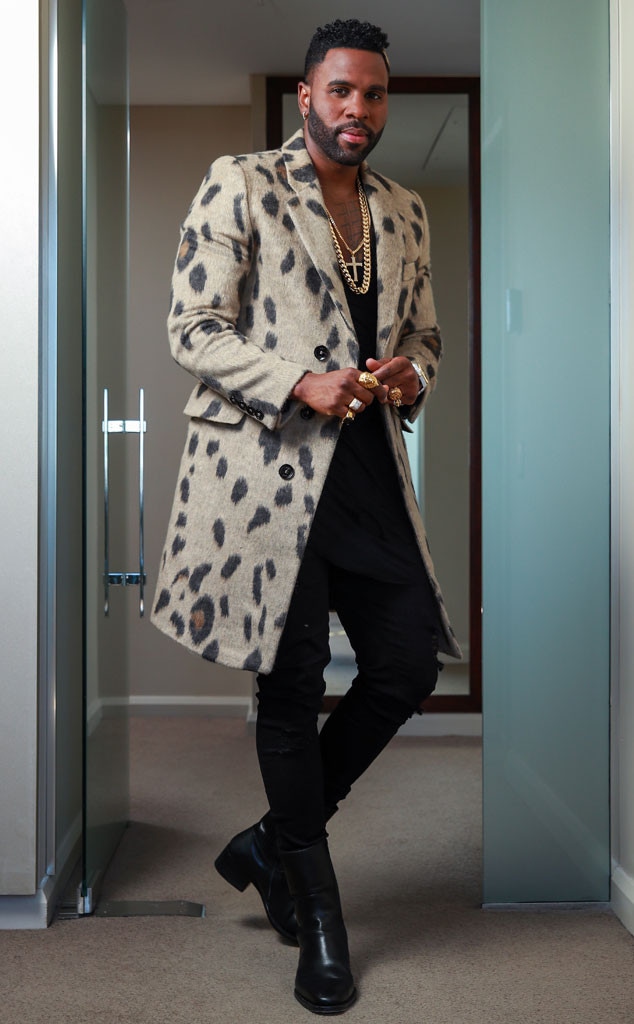 Justin Lloyd / Newspix via Getty Images
Instagram just gave Jason Derulo a big Jason Derul-no.
The singer broke the internet in November when he posted a steamy Instagram that left little to the imagination. Taken on vacation in Bali, the photo showed the "In My Head" singer walking through steam wearing only black underwear, and his noticeable package—which he jokingly called an "anaconda" in the comments section—threw his followers into a frenzy. As he teased in the caption, "Don't lie... did you Zoom?"
Fast-forward to today, and Instagram has removed the post for violating its community guidelines on nudity and sexual activity. Derulo posted a screenshot of the notice and said, "Fuk u mean? I have underwear on... I can't help my size.." The post also included the original photo, as well as a follow up comment that said "#bringbackAnaconda."
The Cats actor further responded to the censoring on his Instagram Story. "Y'all ain't gonna believe this," he said in the selfie video. "Instagram took down my Bali pic! They took down my Bali pic!"
As he continued, "Hey, listen, all these girls showing their a*$ and all kinds of crazy s*%t and I have underwear on in Bali and they took my pic down. It's discrimination. Like, I understand, I can't help my size, but you can't take down my pic."
Fans of the singer are flocking to his comments section to support the reinstatement of the sexy shot.
As the Magic Mike-inspired Magic Men Live show commented, "We understand your struggle." As another user wrote, "Instagram, please do not dick shame Jason Derulo."
Watch:
Jason Derulo Reveals Top Diet and Fitness Tips
Only time will tell if the social media app will allow the picture to return. One thing's for certain is his fans would definitely like to see it back.