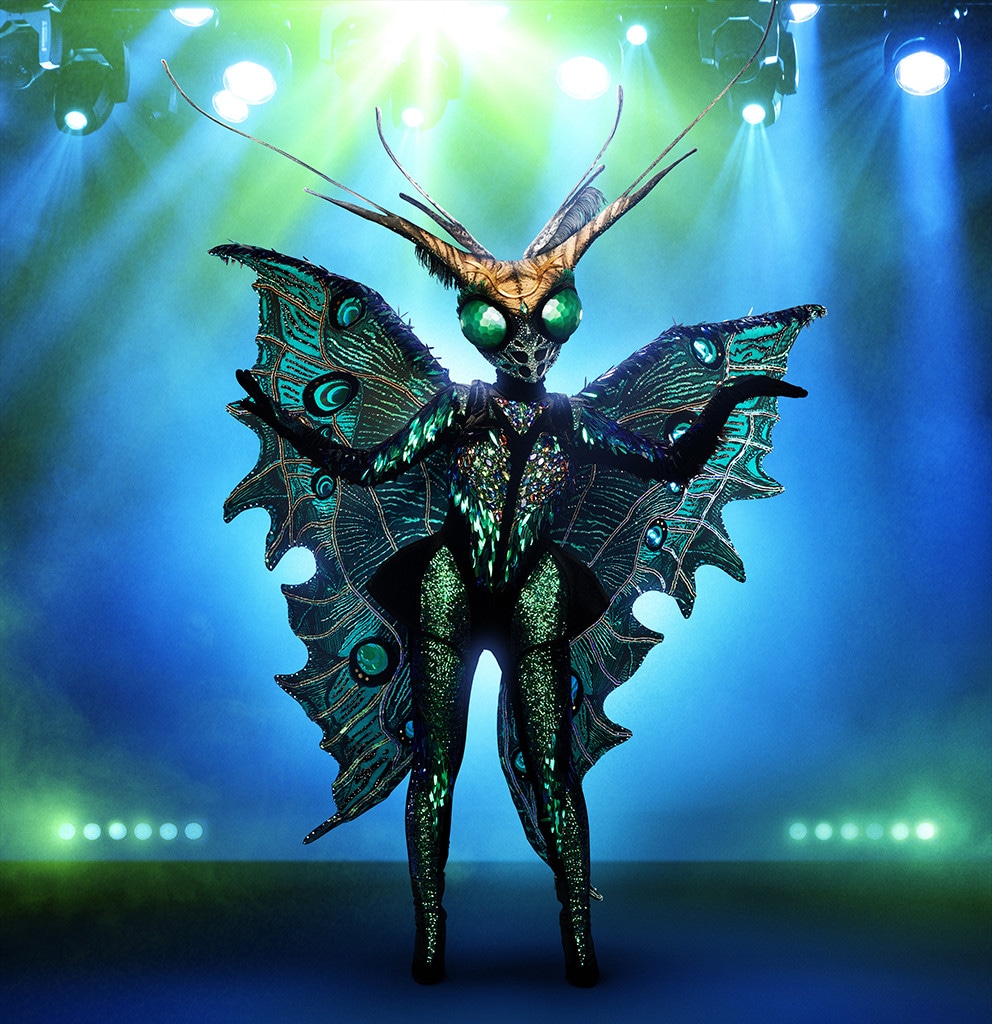 Fox
Today we bid a fond farewell to the Butterfly, who was just unmasked on The Masked Singer and revealed to be none other than...singer Michelle Williams. 
The panel had wised up to her identity over the past few weeks, and right before she was revealed, Robin Thicke, Jenny McCarthy and Nicole Scherzinger locked her in as their choice. Guest judge Joel McHale said it was Victoria Beckham and Ken Jeong went with Scary Spice, Mel B.
When Williams took off her mask, Nick Cannon said, "I knew it!" McCarthy said, "I love her!"
Once unmasked, Williams emotionally thanked the show.
"It was a beautiful experience. Yes, I've been on big stages, but for me personally, this was something for me to know: 'No, you got this!' What a confidence builder," Williams said. "You're right, you know, I haven't worked all year since December of last year, so this was a way to come back strong and so glad to share it with y'all."
Scherzinger thanked the former Destiny's Child singer for taking the stage. "I want to thank you for taking the chance and being so brave and bold to come on our show. That's going to inspire so many people who have maybe had some of the same struggles that you had and I pray that this show is a new beginning for you," Scherzinger said.
The Butterfly faced off in tonight's episode against Thingamajig, Tree, and Fox in the final round of face offs, but lost to Thingamajig in the bottom two. Next Tuesday, for the first time, all six remaining contestants will perform in the same group to determine who makes it to the final five, which airs next Wednesday. 
There were a few new clues revealed in tonight's episode, and you can find them below, along with everything else we know about all the masked singers! 
Watch Daily Pop weekdays at 12:30 p.m., only on E!