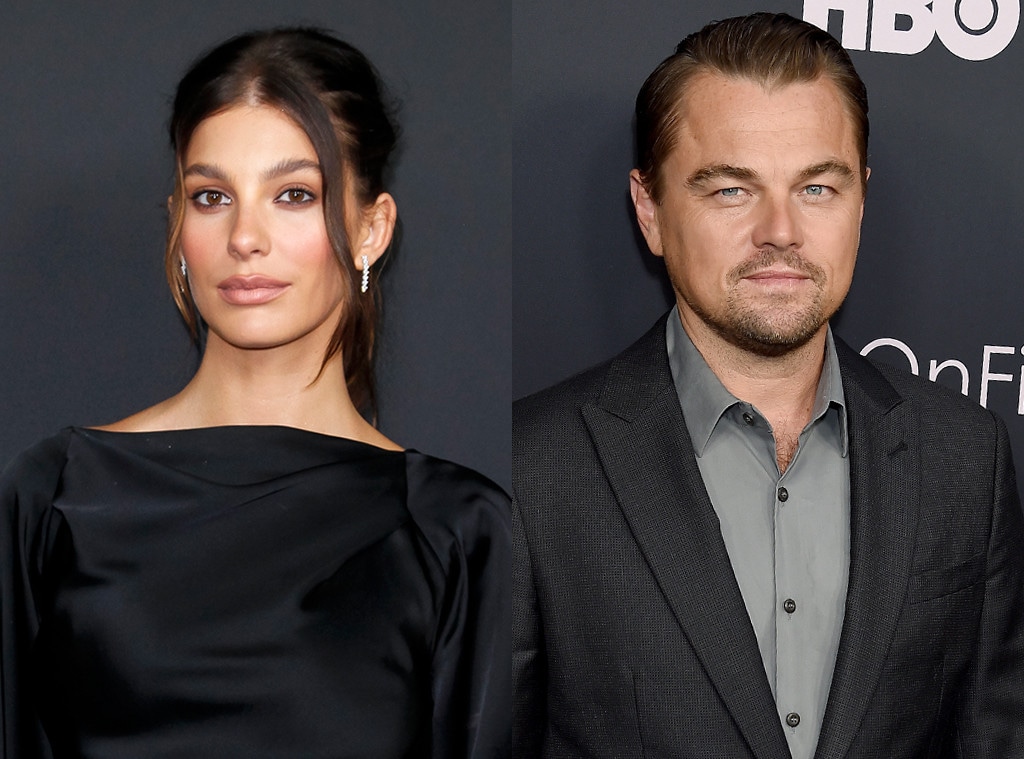 Getty Images
"I just think anyone should be able to date who they want to date," 22-year-old Camila Morrone said in response to the public scrutiny surrounding her relationship with Leonardo DiCaprio who is 25 years older than her. 
In an interview with the Los Angeles Times, Morrone says she gets why the public is fascinated by her relationship. "I probably would be curious about it too," she adds. 
The Argentine American model and actress is currently promoting her latest film, Mickey and the Bear, and opens up to the publication about how DiCaprio is a "sensitive subject" for the actress because, besides the age gap, many might assume he helps her land these roles. Further, Morrone hops that as her career continues to grow, her identity won't always be attached to the 45-year-old actor. 
"I think more and more now that people are seeing the film, I'm slowly getting an identity outside of that," Morrone tells LAT. "Which is frustrating because I feel like there should always be an identity besides who you're dating ... I understand the association, but I'm confident that will continue to slip away and be less of a conversation." 
Earlier this summer, the actress posted photos of the late Lauren Bacall and Humphrey Bogart on her Instagram. "A love like this," Morrone wrote alongside the pictures. 
John Sheene/ACE Pictures/INSTARimages.com
Like clockwork, many Instagram users left hateful comments on her Instagram after making parallels between the two couples—the late Hollywood couple also had an over 20-year age gap between them. 
But Morrone wasn't having it and took to her Instagram Story to address the internet trolls. "Good morning people and happy Friday," Morrone said on Instagram at the time. "I just read some of the comments on my Instagram and...my God, people are so mean and full of anger with people that they know nothing about."
She added: "I guess I just hope on this Friday that people learn to live with a little less hatred and place their time and interests elsewhere because living without hatred feels pretty good." 
A source told E! News in 2018 that things were getting "more serious."
"They've been inseparable for the last year and are crazy about one another. They've gotten to know each other's families and they love being together," the source added the time. 
The two have been romantically linked since December 2017. 
Watch:
E! Looks Back at Leonardo DiCaprio in 1993