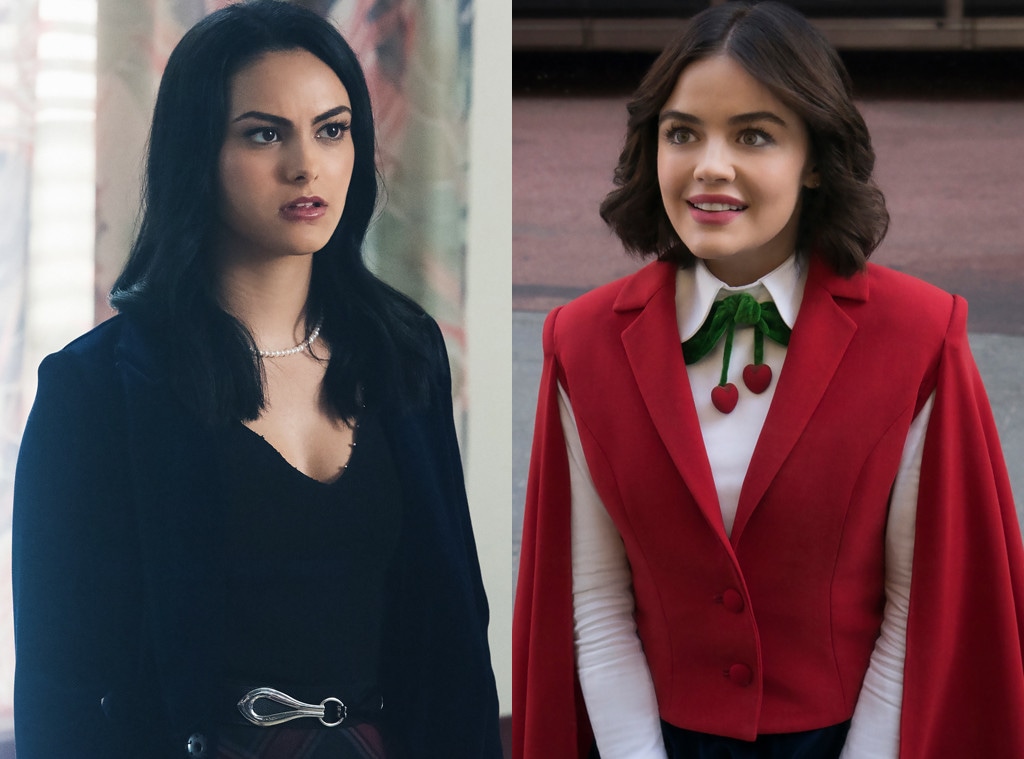 Dean Buscher/The CW; Barbara Nitke/The CW
Riverdale and Katy Keene are staging a bit of a crossover!
Ahead of the spinoff's premiere in February, Riverdale's Veronica (Camila Mendes) will be taking a little trip to New York for a college interview, and while she's there, she'll be visiting her old friend Katy Keene (Lucy Hale) and going on a shopping spree, E! News has learned. 
Katy Keene, the upcoming Riverdale spinoff, takes place five years ahead of Riverdale and stars Hale as Katy, an aspiring fashion designer, who's chasing her dreams in NYC with friends including Josie McCoy (Ashleigh Murray), Jorge Lopez/Ginger (Jonny Beauchamp), and Pepper Smith (Julia Chan). 
"Before Katy Keene officially premieres, we all thought it would be super-fun to do a crossover that took Veronica to Katy's world—New York City—and established Katy in the Riverdale universe," said Roberto Aguirre-Sacasa and Michael Grassi, executive producers. "For our first Riverdale/Katy crossover, we couldn't be more excited that it's old friends Veronica and Katy—Cami and Lucy—having fun and heart-to-hearts!" 
Veronica could definitely use a little bit of a vacation from the murderous world of Riverdale and whatever latest nonsense her father's up to, and all these kids could use some time to actually think about college. We're not sure what college means for the future of Riverdale, but we are always down for a shopping spree! 
Watch:
"Riverdale" Star Madelaine Petsch Inspires This Makeover!
The crossover episode will air Wednesday, February 5 at 8 p.m., while Katy Keene premieres the next day, Thursday, February 6 at 8 p.m. on The CW.