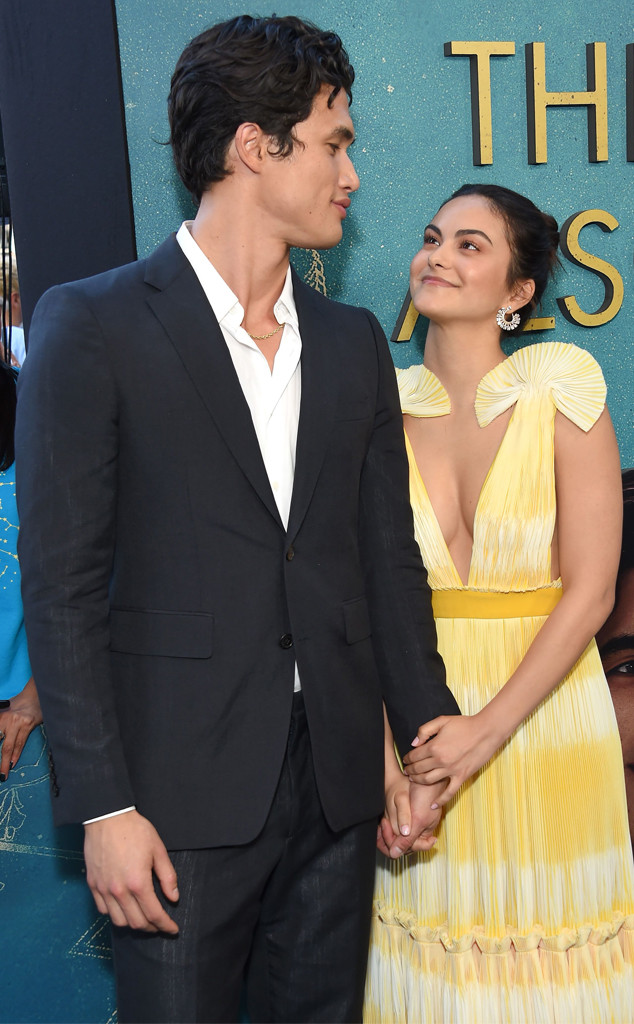 LISA O'CONNOR/AFP/Getty Images
Camila Mendes and Charles Melton are pressing pause on their relationship.
The Riverdale co-stars, who first sparked romance rumors in the summer of 2018, have been "taking a break" from their romance over the last few months. This relationship update comes shortly after the couple celebrated their first anniversary together.
"Cami and Charles have been separated for a few months now. They are taking a break from their relationship," a source tells E! News exclusively. "Their relationship escalated very quickly and they are taking time now to focus on their work and themselves."
The insider shares that both Mendes, 25, and Melton, 28, have been keeping busy filming Riverdale, with Melton also busy filming his upcoming movie Swing in Louisiana.
"They both have movie projects separately and it's been a lot on both their plates," the source adds. "Nothing in particular happened, they just both felt busy and overwhelmed and it was a lot of pressure on them."
The insider also tells E! News that both actors have been "stressed" which has caused "ups and downs" in their relationship.