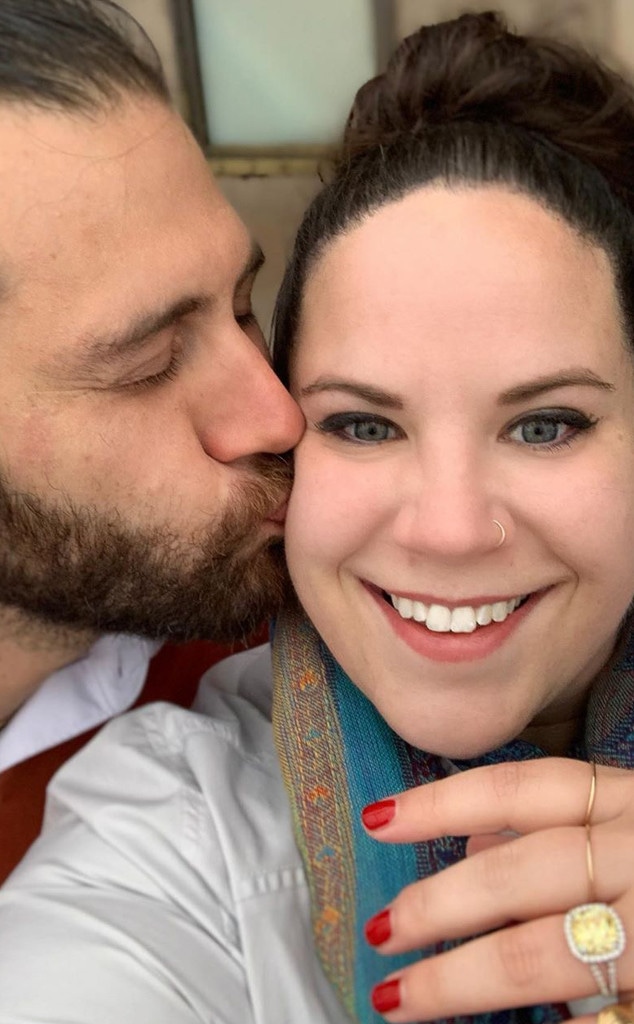 Instagram
Love is in the air! My Big Fat Fabulous star Whitney Thore is engaged to boyfriend Chase Severino.
The TLC star announced the exciting news on Instagram on Tuesday morning, revealing Severino popped the question back in October in an idyllic locale. As she shared in her caption, "Chase and I got engaged on October 9th in Paris and I'm quite possibly the happiest woman alive. It has been REAL hard to keep this a secret!"
Fans of Shore will recall that her love hasn't been featured on her reality show just yet, but he has had an active presence on her social media. In a statement from TLC, however, the 35-year-old star did reveal that her and Severino's love story will be documented on the show's upcoming sixth season, which starts up Jan. 7. "Chase and I are so excited to officially announce our engagement and even more excited for My Big Fat Fabulous Life viewers to share this happiness with us," Shore said.
"We can't wait to see the new season and watch as we hang out for the first time, go on our first date, fall in love, and make life-changing plans in Paris," she continued. "It has truly been a dream."
Equally dreamy is the stunning engagement ring. Thore shared a video of the dazzling yellow sparkler on her Instagram story on Tuesday, gushing over her fiancé's impeccable taste in the caption.
Simultaneously showing off her red manicure, the star wrote, "He did really well" in the caption.
So, how did these two lovebirds meet? According to Shore, it was through her NoBS Active business partner Ryan Andreas!
In a season six preview obtained by E! News, Severino and Andreas are revealed as old friends. As Thore says in the clip, "Chase is one of Ryan's best friends from college, and I'm so into him." Various clips throughout the teaser show the couple hanging out with Shore's friends, and yes, their Parisian engagement.
And while it's clear that viewers are really going to be in for a treat this season, it's not all sunshine and roses. The preview also reveals some moments of tension between Shore and Severino surrounding Buddy Bell—Shore's previous love interest on the series. At one point in the preview, Severino expresses concern that Bell is still in love with Shore.