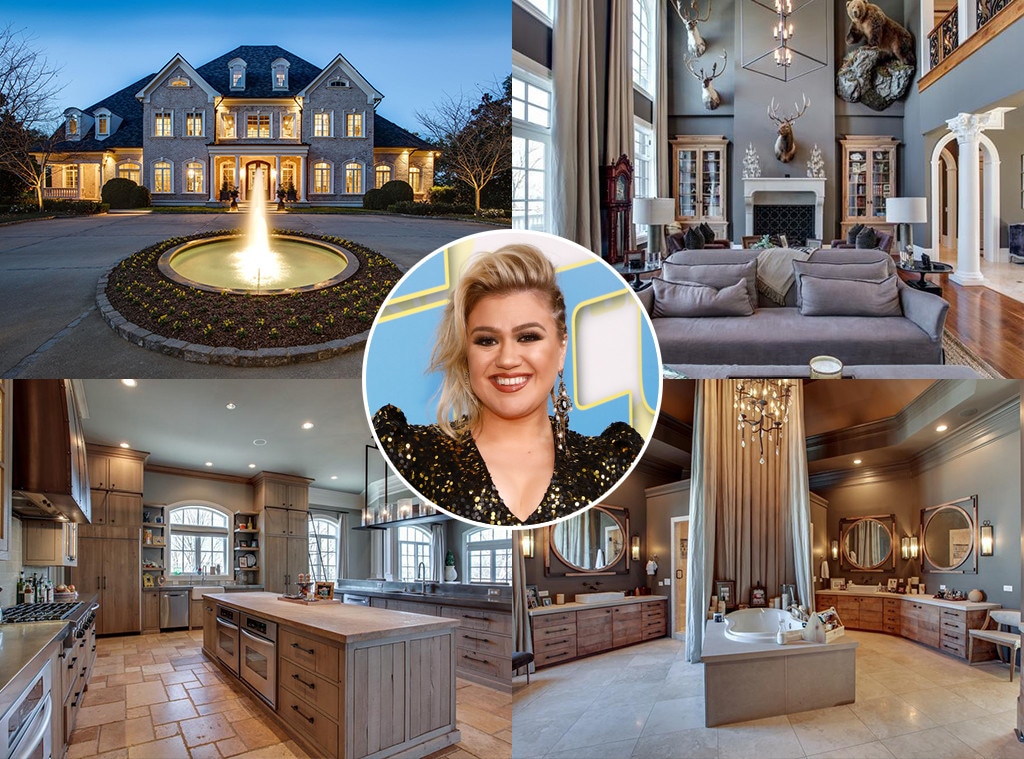 Getty Images
Some people wait a lifetime for a home like this!
As Kelly Clarkson continues to spend more time in Los Angeles thanks to her talk show and coaching duties on The Voice, it's only fitting that the music superstar is saying goodbye to her Tennessee property.
According to online records, Kelly's 20,000-square-foot house is now listed for sale at $7.5 million. It was previously put on the market for an asking price of $8.75 million.
Sitting on four acres of land, the home is just 25 miles from the busy city of Nashville. But based on the amenities we see, there's no reason to leave this special home.
The gated waterfront estate, which sits on a quiet cul-de-sac, includes seven bedrooms and eight full baths. Lucky residents can enjoy a private dock, a saltwater pool and not one but two spas.
Those lucky enough to call this space a home can also use a gym, sand volleyball court, private elevator and plenty of room for playgrounds.
Watch:
Kelly Clarkson Never Wants to Be an Industry Diva
Plus, with magnificent views from every window, there's no bad place to get some R&R in this property.
Back in June 2018, multiple outlets reported that Kelly dropped $8.5 million on a mansion in the Los Angeles area. While the home was much smaller than her Tennessee property, 10,000-square-feet certainly isn't anything to complain about.
And with eight bedrooms, 11 bathrooms and sunny Southern California weather throughout the year, we have a feeling Kelly is in love.
"Everyone we know is still shocked," Kelly told USA Today shortly after making the big move. "First of all, who uses your fricking formal living room anyway? And I was spending so much damn time on it. But it's real cute now. And my closet has been a total turd. But I love decorating, honestly. So I don't mind moving. I love a fresh start."
So ladies and gentlemen, who wants to make an offer in Tennessee?