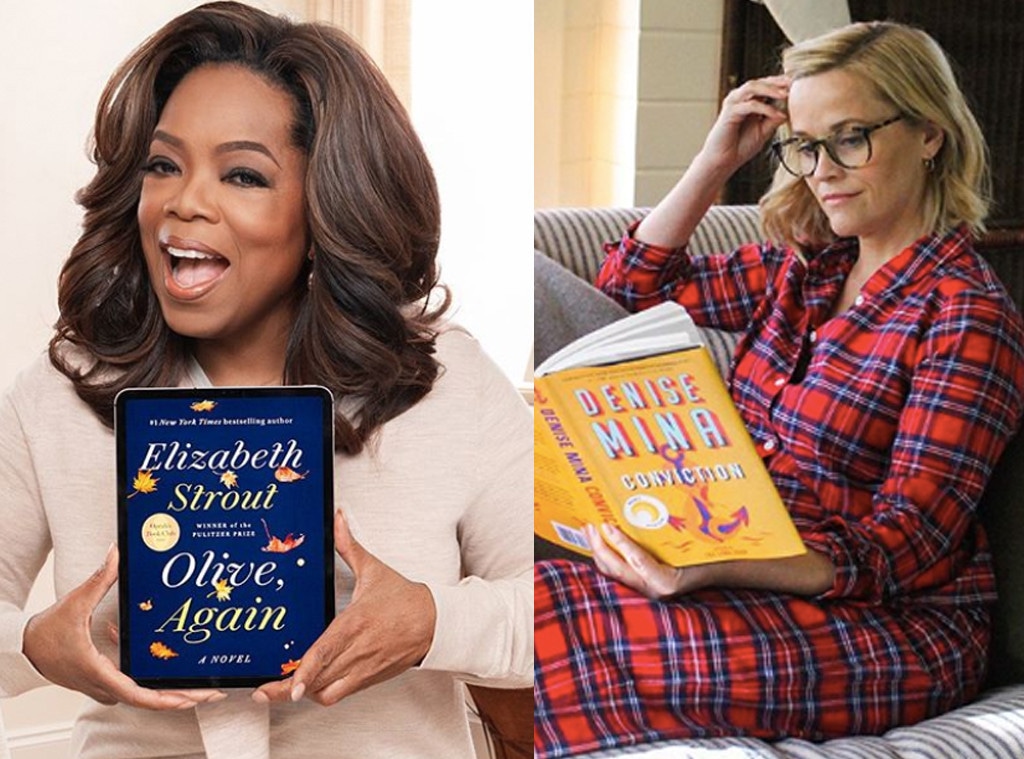 Reese instagram, Oprah instagram
Olive, Again by Elizabeth Strout
"I picked this book because it felt like the characters were alive; fully embodied, breathing real people," Oprah shared her praises about Olive, Again—the long-awaited follow-up to the Pulitzer Prize-winning Olive Kitteridge—and her November book club pick. "And this little town in Maine felt like a place I would like to visit."
Conviction by Denise Mina
Book aficionado Reese Witherspoon is ending her year with a book that she describes as "You won't be able to put this one down!" The starlet goes on to say: "This story combines suspense, international intrigue and the murder of an entire family aboard a ship... following the one woman who may just have all the answers."
Whose Story Is This?: Old Conflicts, New Chapters by Rebecca Solnit
"We hope you are loving it! Who else has started reading this amazing book?" Emma Watson excitedly shared to her Instagram at the beginning of the month. This book explores who gets to shape the narrative of our times between the foundational powers of men and women, people of color, non-straight people and more. 
Late Migrations: A Natural History of Love and Loss by Margaret Renkl
"This book tells the story of Renkl's personal life through little vignettes about her family and the happiness and sadness that comes with love and loss." Jenna Bush Hager says of her December book pick. "With Renkl's love for nature shown in this book, Late Migrations made me feel like I was taking a walk through nature myself. While it is a fast read, I read it slowly and enjoyed every word."
Red Notice: A True Story of High Finance, Murder, and One Man's Fight for Justice by Bill Browder
Former Indianapolis Colts QB Andrew Luck started his club to share his love of books with readers of all levels. His Veteran Pick (for more seasoned readers) for December 2019 tells the story of an accidental activist, Bill Browder, who started out his adult life as the Wall Street maverick whose instincts led him to Russia just after the breakup of the Soviet Union, where he made his fortune. (Rookie Readers can check out The War that Saved My Life by Kimberly Brubaker Bradley)