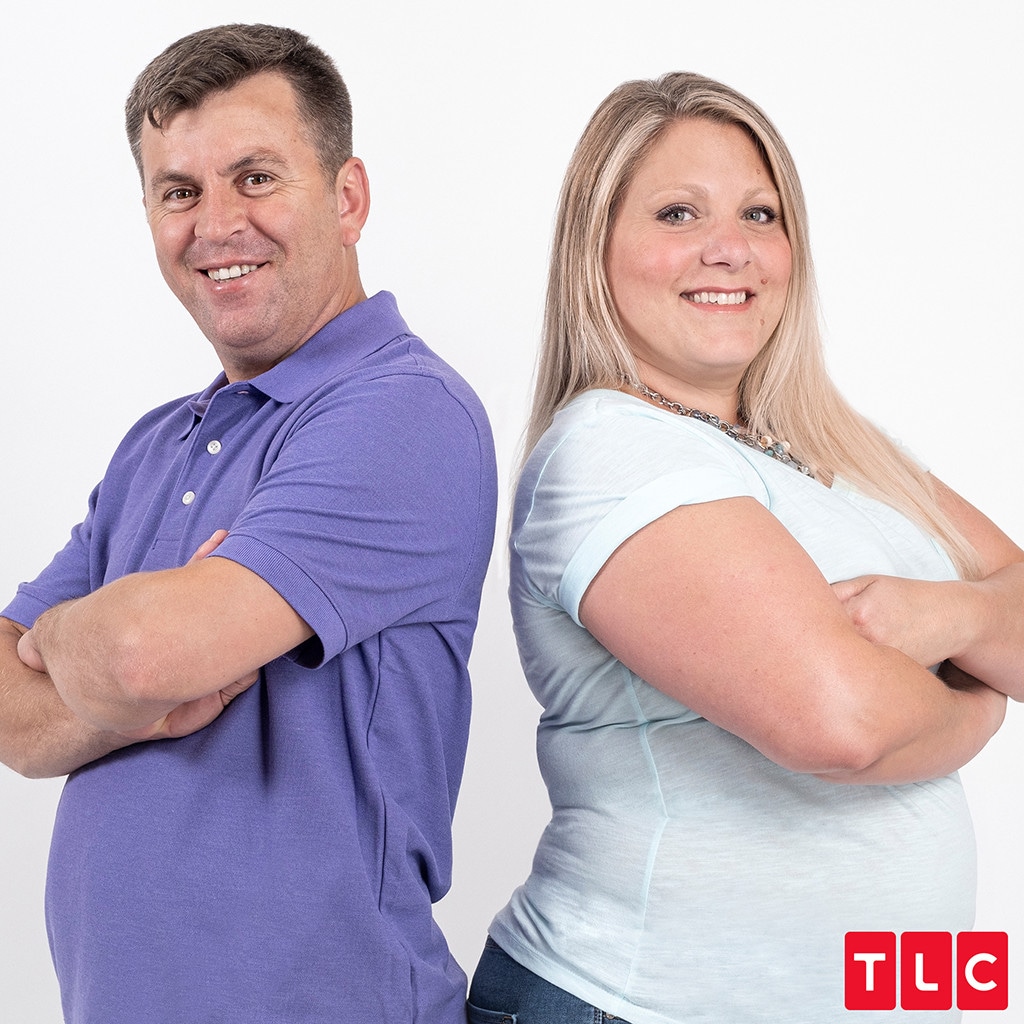 TLC
Anna and Mursel are, for some reason, still on the march down the aisle on 90 Day Fiancé. Despite days of tension, the Sunday, Dec. 1 episode featured them making wedding favors—bottles of honey, lest you forget they're both beekeepers—and an altar—a honeycomb design, again, beekeepers—and wedding dress shopping.
But Anna is still, well, not sure about this whole thing. As she explained it, she's worried that the two are just using the language barrier as an excuse to not work on their issues. Mursel said he thinks it's fine that they don't talk about their issues and called her children spoiled. They were definitely communicating…about two separate issues.
During the episode, Anna said she's unsure if she wants to get married because he doesn't listen to her, yet she still went wedding dress shopping and found a gown. Although while in the dress, she told her friend that nothing is going right, yet she's still moving forward.
Meanwhile...
Mike and Natalie
Mike arrived in Ukraine last episode to try and help Natalie with her visa issues. Now that they've gotten reacquainted—"The sex was incredible," she said—Natalie introduced Mike to some more of her friends and the topic of children came up. Natalie is ready, she wants a kid. Mike said he wants to focus on getting her over to the United States and establishing their life together. That was the wrong answer, she said. Mike admitted he's also hesitant to start a family until he gets his debt in order. How is he going to have a family when he can't take care of them financially? Natalie is ready to be pregnant now. And that's where they stand.
During the meeting with her friends, Mike said he doesn't believe in religion/God, but he does believe in aliens and said they were involved in the creation of life???
Robert and Anny
Robert is still holding onto the pictures on social media, Anny is still unhappy and said he needs to get rid of them if he wants to marry her. What's a couple to do? Go take a boxing class, of course! Their instructor sort of served like a counselor, listening to each side. He said he'd be surprised if they last two months together.
After the previous meeting in park, Robert sat down with Bryson's grandparents, porn star grandma Stephanie and Ben. Robert made it clear that Stephanie crossed the line asking Anny about birth control (Stephanie said does Robert really need a sixth child?) and Stephanie agreed and said she'd make it right with Anny and asked to be invited to the wedding. Ben, meanwhile, asked if it's really love or if Robert is just happy to have Anny there as a babysitter and a maid.
Watch:
Juliana Admits to Getting Michael Drunk When They Met
Michael and Juliana
It's moving time for Michael and Juliana and that means new furniture. While shopping, Julianna asked Michael about a display case. It was a sea sponge. "I watch Bob Sponge," Juliana said. Yes indeed.
While discussing the extravagant and expensive couch Juliana wanted, Michael brought up the car that Juliana bought with his credit card. As she explained it, she was getting her life in order in Brazil because she didn't think the visa would ever happen. It was a hard moment, she said, she didn't think it was a lot of money, so she just said f—k it, and bought a car. Michael explained it was not a good look. And where's the car now? Her sister is using it as a cab.
"I'm so stupid," Juliana said.
Emily and Sasha
The baby is fine and healthy, the K-1 visa was approved and…they still had to spend six months in Russia. Why? Sasha didn't get the paperwork together for the baby in time. So, six months later they're ready to head to the United States and frustrations are already reaching a boiling point. Emily said she's frustrated with the amount of time Sasha is spending with the baby. Yes, he's working a lot, but when he's home, he's rarely doing anything with the kid. That, she said, has to change.
Blake and Jasmin
It was Jasmin's first full day in the United States and Blake invited a big group of friends to the hotel pool for a party. Jasmin was not excited. She said meeting his friends was a lot, and at one point she left the party to go lay down because she said she didn't feel well. After the forced mingling, the two got dinner together. But when Jasmin eats, she likes to eat in silence. No talking. In a confessional, Blake said he knows it's awkward, but said it's still her first day, so he anticipates she's going to change.
Tania and Syngin
Syngin met the extended family, and of course more talk about babies came up. And there was quite the surprise for viewers: Tania is going to Costa Rica for a month to learn herbalism. Yes, a month during the three-month K-1 visa period. That's 30 days out of the 90 gone.
90 Day Fiancé airs Sundays, 8 p.m. on TLC.