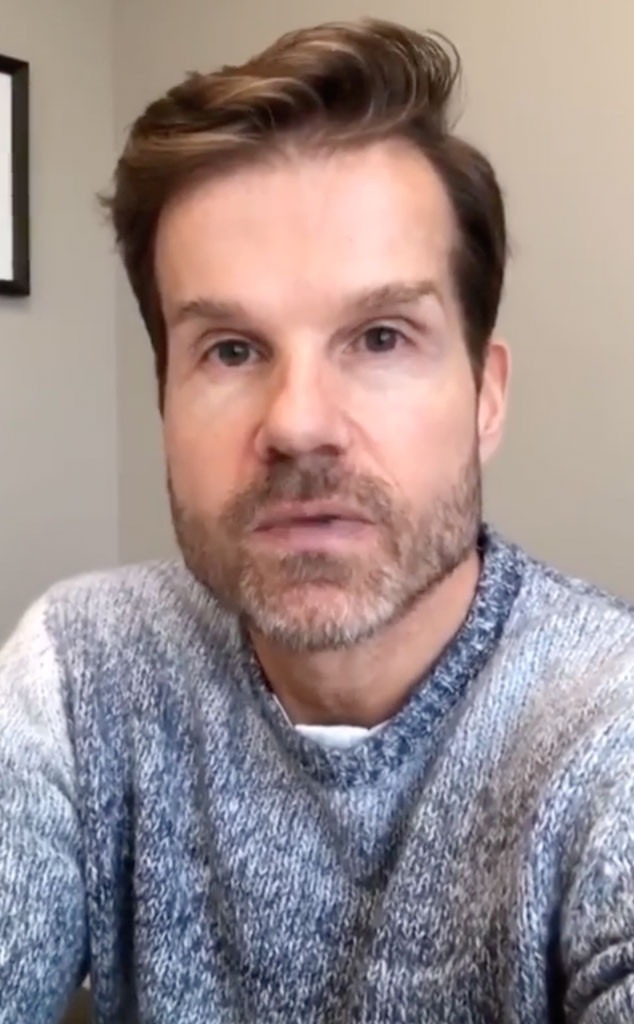 Instagram
Louis van Amstel took to Instagram in late November to open up about an incident at his son Daniel's school.
The former Dancing With the Stars pro said a substitute teacher asked his son's class what they were thankful for ahead of Thanksgiving.
"Well, Daniel—and I got choked up when he said it—he is thankful that he's finally being adopted by his two dads," van Amstel, who is finalizing the adoption of the 11-year-old child, said in a video. "The substitute teacher was giving her very clear opinion about two men is wrong; homosexuality is wrong. Yeah, you can imagine that set us off, and we are not letting this go."
He then said he was "so proud" of the school for its response.
"Not only did they let go of the teacher, they said this woman is never going to teach in this school ever again," he added, noting the teacher was escorted out of the building.
Van Amstel also applauded three girls in Daniel's class who asked the teacher to stop. 
"When she didn't, they went to the [principal's] office to complain," he wrote in part of the caption of his Instagram post. "I'm proud of the three girls and [the] school for standing up for our family against this bully. I'm disgusted that the bully is the teacher in a public school." 
At the end of his post, he included the hashtags, #EqualRights, #AllFamilies and #AllFamiliesMatter.
The incident occurred at Deerfield Elementary School in Cedar Hills, Utah and van Amstel and his husband Joshua Lancaster were notified shortly after.
During an interview with The Salt Lake Tribune, van Amstel said the substitute teacher tried to blame Daniel for her actions.
"She also tried to blame our son," he told the publication, "and told him that it was his fault that she went off."
However, he said that his son is "fine now."
"We are more upset about it than him," he wrote in the comments section.
Alpine School District spokesperson David Stephenson also told the newspaper "appropriate action has been taken."