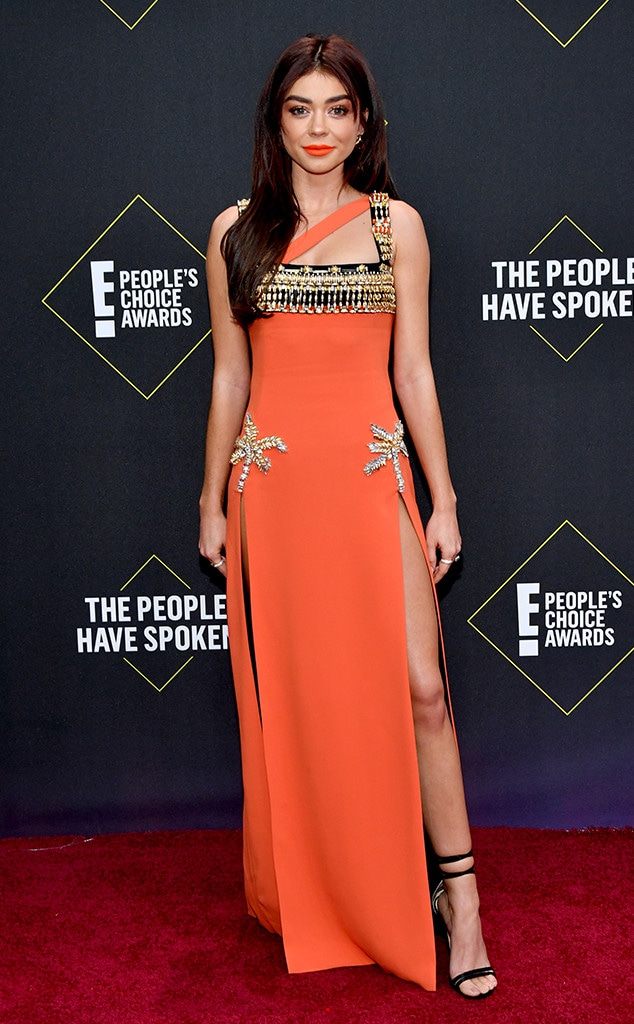 Amy Sussman/E! Entertainment/NBCU Photo Bank
Sarah Hyland has a lot on her mind.
The Modern Family actress took to Instagram Stories on Sunday to honor her late cousin, Trevor Canaday. Around this time last year, the 29-year-old actress revealed the heartbreaking news that her cousin passed away. She shared that a drunk driver caused a collision after running a red light in Omaha, Nebraska. Trevor was only 14-years-old.
The Hollywood star still hasn't forgotten the tragedy. 
"Thinking about my family today. Exactly one year ago my little cousin was killed by a drunk driver," the Modern Family star captioned her Instagram Story on Sunday. "A senseless and reckless act took away a beautiful soul. You'll forever be in our hearts and in the sunsets. Love you Trevor."
According to the family's GoFundMe page at the time, Trevor and his father, Bryan Canaday, were "driving to a show choir event" together before they were hit by the drunk driver.
Despite the tragic news, the Modern Family star revealed she would take a break from social media after receiving hate online.
"I'd like to ask those who have negative thoughts or opinions about the tragedy that happened to my family, to keep them to themselves," she expressed. "You don't know all the details. And how dare you attack when a beautiful life has been lost."
However, it appeared more negativity was thrown her way.
"You guys finally did it. Your horrible negative ignorant words have broken me. Happy?" she wrote on Twitter. "Staying offline for a while. I have a special announcement and video releasing on Wednesday I believe. So. There's that."
Coming to his fiancée's defense, Wells Adams praised Hyland for her strength.
"This beautiful specimen has had a tough couple of weeks," he shared. "I'm here to remind you @sarahhyland that there is light amongst all the darkness. If you ever doubt that, just look at this picture and remember how awesome we are."
He added, "Throw on some sweats, order some Postmates and put on Home Alone. I'll be home soon."