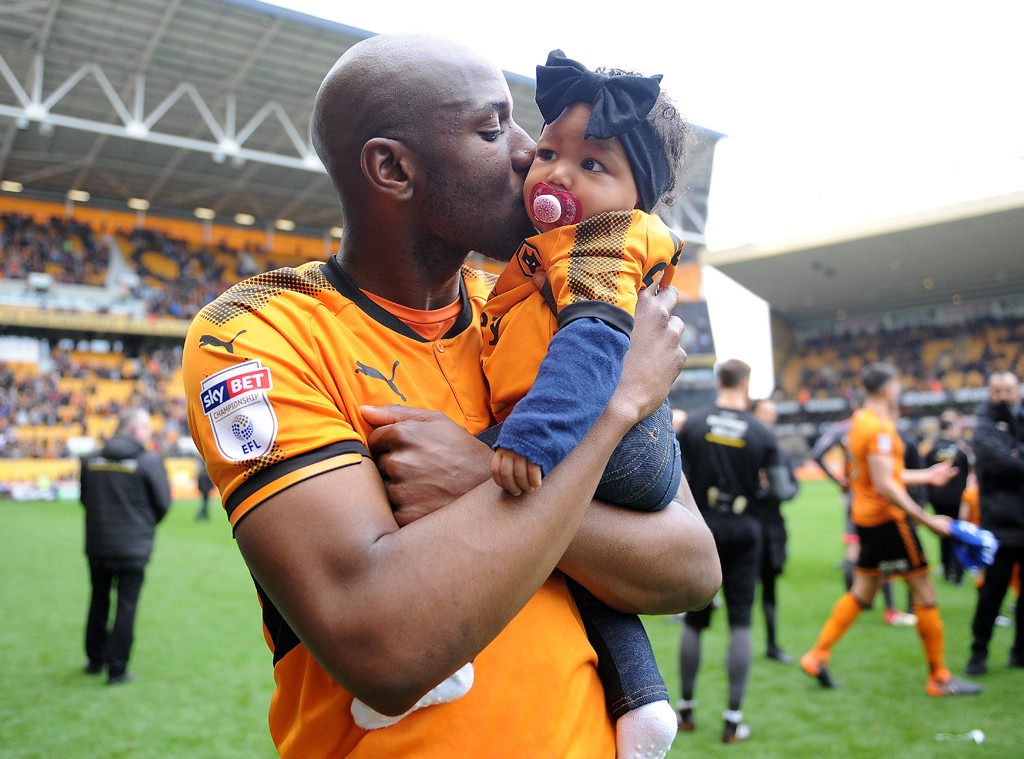 Ashley Crowden - CameraSport via Getty Images
Soccer player Benik Afobe shared heartbreaking news over the weekend.
The athlete, who plays soccer for Bristol City, announced on Sunday that his daughter, Amora, tragically passed away earlier this week.
She was only 2-years-old.
"It is with extreme heavy heart that the Afobe family have today confirmed the devastating news that their first child, their beloved daughter Amora, 2, passed away late on Friday evening," Benik said in a statement, which was shared on Twitter by Henry Winter, a Times Sports' writer.
"Amora was taken to hospital for treatment after unexpectedly developing a severe infection," the statement continued. "Unfortunately she then suffered a number of serious complications and despite doctors doing absolutely everything they possibly could, Amora passed away peacefully with the love of her family by her side."
Upon hearing the news, the Bristol City team took to social media to send their love and condolences to the Afobe family.
"The thoughts and prayers of everyone at Bristol City are with Benik and his wife Lois [Smith] at this tragic time," a message read on the Bristol City Football Club Twitter account. "We cannot imagine the heartache they are feeling and we will do all we can to support them.—Mark Ashton."
"The thoughts and prayers of everyone at Stoke City are with Benik Afobe following this morning's tragic news," Stoke City shared on Twitter. "We'll be with you, Benik."
Jack Wilshere, a midfielder for West Ham United and friend of Afobe's, expressed his condolences. "Benik, my brother, my words will never mean enough to express how deeply sorry I am for your loss, and I know that no words will heal the pain in your hearts right now, just know I am here for you, Lois and your family always."
"You, Lois and Alba are our family. And Amora infectious smile will live on in our hearts forever. I love you my friend stay strong," he added.
Clayton Kingman, a British racing driver wrote, "thinking of the Afobe family at this awful time, I can't begin to imagine what they are going through!"
"Only known each other for months but it feels like years," Kasey Palmer, who also plays for Bristol City, wrote on Twitter. "No words can numb the pain you and your family are going through. I Love you brother & i will always be here to support you, Lois & Alba Rest in perfect peace, you're in heaven now. God Bless Your Precious Soul Amora."
Our thoughts are with Afobe and his loved ones during this time.