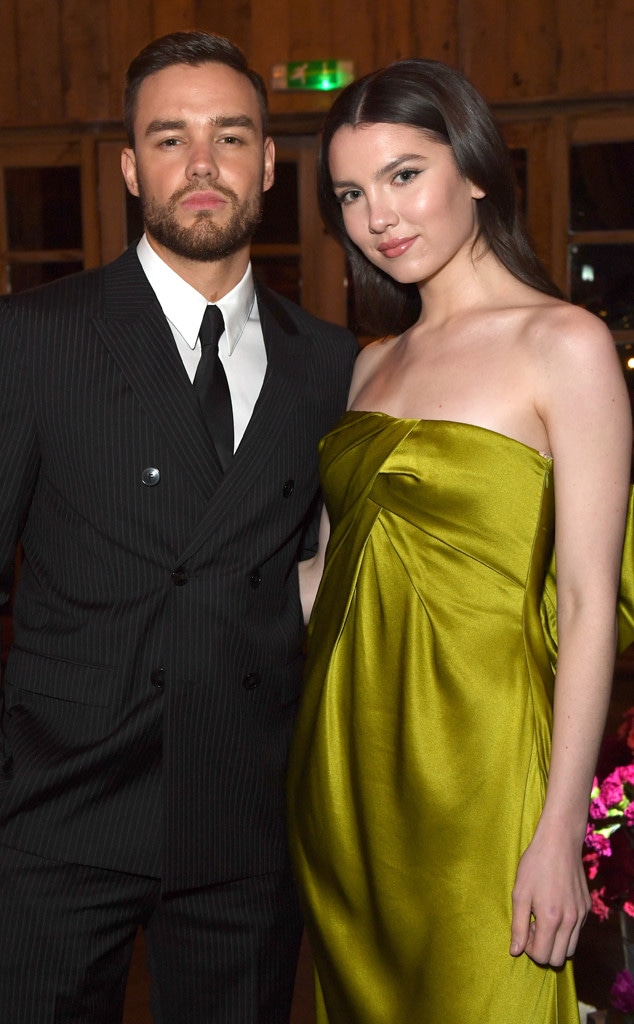 Samir Hussein/Getty Images for The Business of Fashion
Don't mess with Tex... Liam Payne.
The former One Direction member wasn't feeling that Southern hospitality when he got into a heated argument at a Texas bar on Friday night. According to TMZ, who obtained video of the incident, the 26-year-old star was seen shouting at people, including a bouncer, at a San Antonio venue called the Silver Fox. He was with his girlfriend, Maya Henry, who is 19 and under the legal drinking age, during his night out
In the video, Liam is seen walking out of the bar with dirt or mud covered on his white button-down shirt and several people can be seen trying to hold him back. However, at one point, he approaches a bouncer and gets in his face.
"Don't f--king push me again," Liam can be heard telling a bouncer in the video. "I swear to God I'll lay your ass out."
"They were all there having fun, dancing and such," an eyewitness told E! News about Liam and Maya. "At one point, Liam and Maya walked outside. After this, I remained outside as I was on the phone with a friend. While I was on the phone, I heard the commotion. From what I saw, these bouncers were being aggressive and getting in his face."
"I know some people are saying that they believed it started when he arrived, but that was not the case. They had already been there, as I said, dancing and such. They basically kept getting in his face, and of course, he defended himself," the eyewitness said. "I did see a bouncer shove him. However, he did not push back. It was basically an argument more than anything. Anything physical, it was the shoving from the bouncers, from what I saw."
Watch:
Liam Payne Wants the Perfect Debut Solo Album
According to TMZ, the police were not called and the couple left on their own. At the time of the incident, Liam took to Instagram Stories to share his frustration, but ultimately, deleted it.
"Three of your bouncers just jump me for no reason whilst I was grabbing my ID," his message allegedly read. "I took pics of the whole thing. Look forward to seeing you in court."
E! News has reached out to Liam's rep for comment.