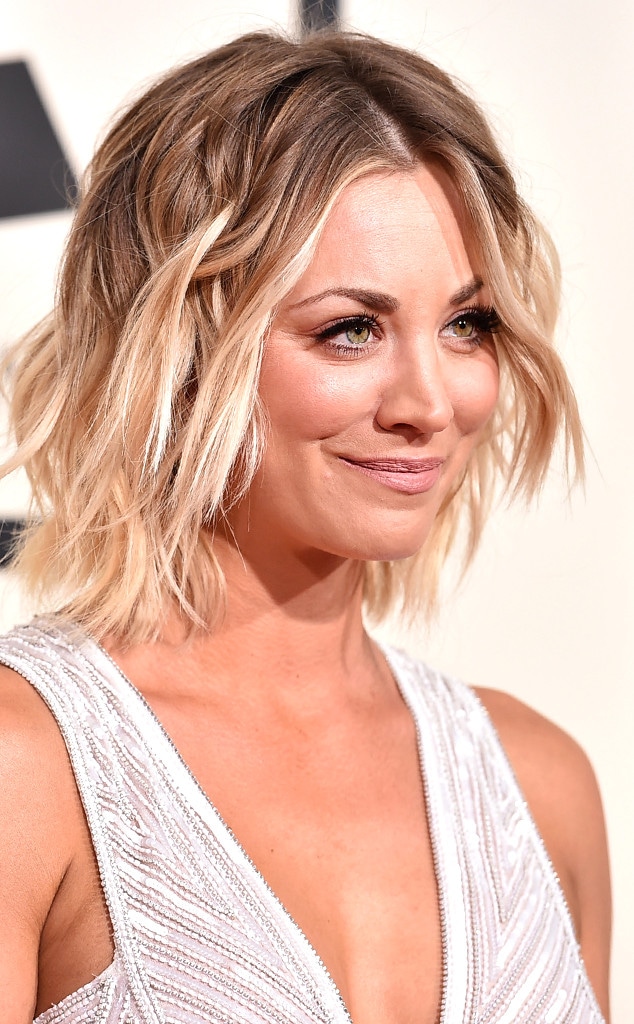 Jordan Strauss/Invision/AP
It's another trip around the sun for Kaley Cuoco and she's ringing in her 34th with a bang!
The Big Bang Theory alum celebrated her birthday today in Bangkok, Thailand while shooting her upcoming television series The Flight Attendant. The actress took to Instagram to share a video of her fellow cast and crew members singing "happy birthday" to her. 
In the video, Cuoco is seen blowing out the candles to her cake as she says: "Thank you so much, this has been such an unbelievable experience. I can't believe I turned an age on camera!" 
She also wrote on her Instagram post: "This might have been the coolest birthday to date. I turned 34 on camera while shooting our final TFA Bangkok scene overlooking the Thailand skyline surrounded by extreme support and love. Thank you everyone for making me feel so special so far from home! Also my bday is just starting in the states so I'm gonna ride this wave as long as humanly possible." 
The actress received a lot of birthday love in the comments, too. Chelsea Handler, Haylie Duff, Brad Goreski, Jenny Hutt and her The Flight Attendant co-star Merle Dandridge all wished her a lovely birthday. 
Cuoco's husband, Karl Cook, also took to Instagram to wish his wife a happy birthday.
"Happy birthday @kaleycuoco love of my life!! You're the greatest most amazing woman on the planet, minus @lifewithshmooshy of course. I am so excited to live everyday together," he wrote on Instagram, accompanied by a video of the actress. 
It was announced in July that the former Charmed actress would star in The Flight Attendant drama series along with Dandridge and The Haunting of the Hill House's Michiel Huisman. 
According to IMDB, the TV series revolves around a flight attendant, Cassandra Bowden (played by Cuoco), who wakes up in her hotel room hungover from the night before in Dubai with a dead body lying next to her.
Afraid to call the police, the flight attendant continues her morning like normal when finally, in New York, she's met by FBI agents who question her about her recent stop in Dubai but even then, she's unable to piece the night together and begins to wonder if she could be the killer. 
Watch:
Kaley Cuoco Emotionally Thanks Fan For Returning Her Wallet
Earlier this summer, Cuoco also joined DC Universe to voice Harley Quinn in the animated series by the same name. 
"Harley's iconic. She's a badass. She is female empowerment to a T," Cuoco said of the character during a panel for the show at the 2019 TV Critics' Association press tour. "Leaving this guy, leaving the Joker and falling back in, it's like a real relationship. This stuff happens in real life. I think she's just a badass, and she always has been, and she always will be, and she dances to the beat of her own drum."