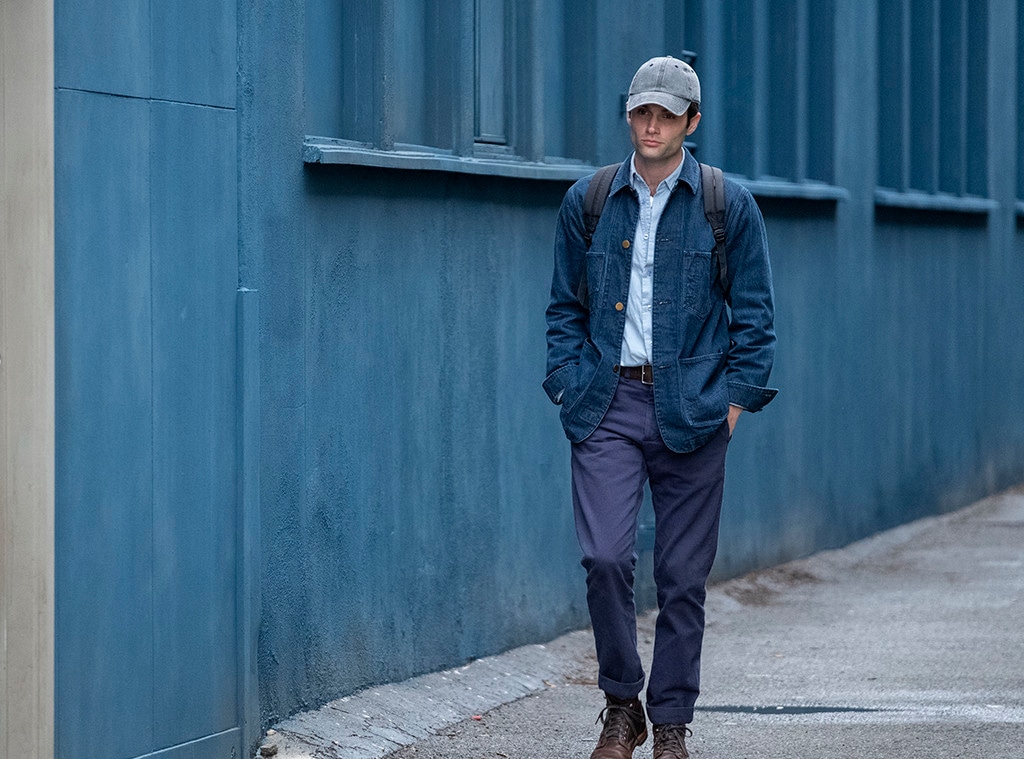 Netflix
Ready to get a little creeped out before you settle in for a Thanksgiving feast? 
We're now less than a month away from the return of You, the Lifetime-turned-Netflix drama that has the whole world confused about our love of Penn Badgley. 
In the new season, Joe has moved to Los Angeles in an effort to escape his New York troubles (he murdered his girlfriend and her ex-boyfriend and her best friend, and then found out the ex-girlfriend he thought he murdered was still alive, you know), and while he will always be an LA-hating New Yorker at heart, he's trying to make the city into some sort of home. 
Ahead of the post-Christmas release of season two, Netflix has been releasing new photos and creepy little tidbits on the show's Twitter page. It posted a new pic of Joe (Badgley) and Ellie (Jenna Ortega), with the caption: "A reminder to protect @JennaOrtega at all costs," which now has us very worried for Jenna Ortega/Ellie. We were already worried for any person in Joe's world, but now we're more worried. 
We also just got a first look at Chris D'Elia's comedian character Henderson, who showrunner Sera Gamble describes as an "uberfamous comedian and known good guy," who appears to be at a party. 
We'll be over here soaking up every morsel about the second season until it finally drops, and here's everything we know so far, as well as all the new photos for season two.  
Watch:
Is Penn Badgley's "You" Character Just Dan From "Gossip Girl?"
You season two arrives on Netflix on December 26, just in time for a post-holiday binge.