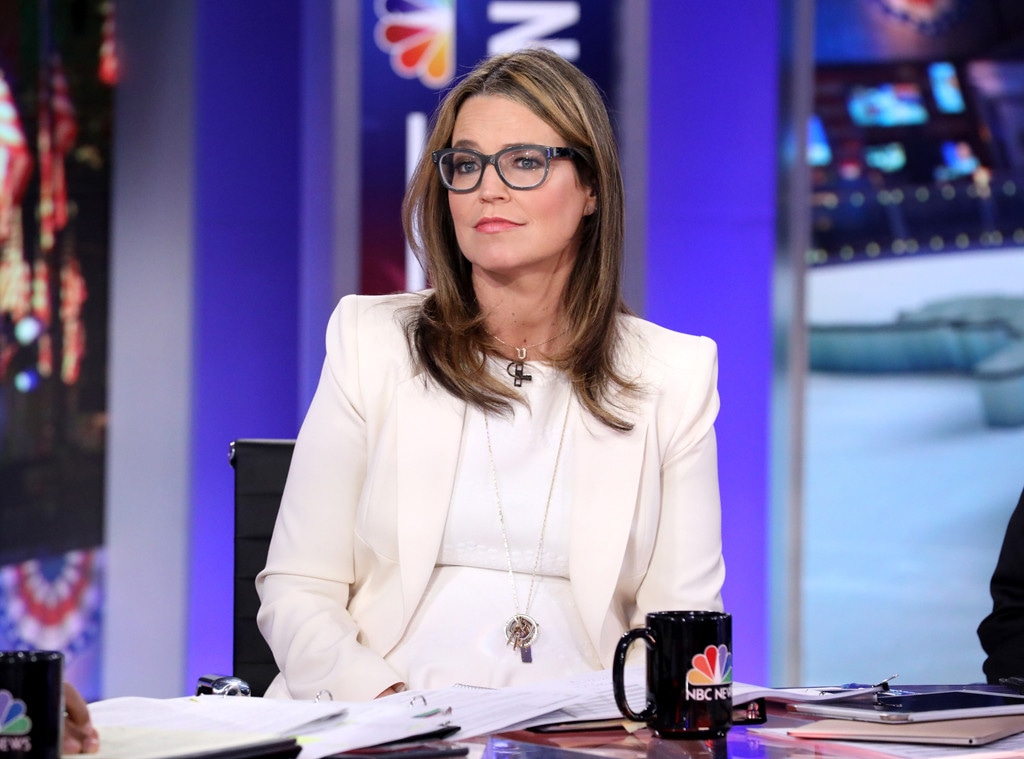 Heidi Gutman/NBC
Ouch! Savannah Guthrie is working with doctors to repair her vision after being hit in the eye with her son Charlie's toy train.
The Today host was absent from the morning show on Wednesday, but called in to give her co-hosts an update on her health. During the phone conversation, Savannah explained that her 2-year-old boy accidentally threw a toy train right at her eye.
"And it tore my retina," Savannah revealed. "It happened last week actually and then I lost my vision in my right eye about 24 hours later. And then it turned out to be kind of serious, they were afraid my retina was detached."
"So, they told me to just take it easy and they've been doing a bunch of laser procedures trying to avoid having to do the full surgery," Savannah shared, adding that the toy train has a "real pointy edge" and that her young son Charlie "threw it right at me!"
Savannah went on to note that she came to work on Monday but she couldn't see out of her right eye, which is why she was wearing glasses during the show.
"It was so blurry from, not to get to gross, but there was so much blood inside the eye it completely blocked my vision," she explained to her co-hosts. "It's like putting vaseline on a lens, I just couldn't see anything."
Savannah also said that doctors "couldn't tell" what the nature of the injury was at first, but over time they've been able to look at and assess.
"And they're essentially trying to weld back this tear in the retina very carefully, and really trying so hard to avoid the retina detaching and avoid having to do a major surgery," Savannah explained.
Watch:
Savannah Guthrie's Secret to the Perfect Work-Life Balance
"Actually on Monday, they kind of rushed me into this emergency procedure that I wasn't expecting," Savannah continued. "At first, they didn't think it had worked and it looked like I was gonna have to have this surgery, but now it's looking more hopeful."
Savannah said she's still hoping to be able to co-host Thursday's Thanksgiving Day Parade! Take a look at the video above to get more details on Savannah's injury.
Get well soon, Savannah! Wishing you a speedy recovery.
(E! and NBC are both part of the NBCUniversal family.)