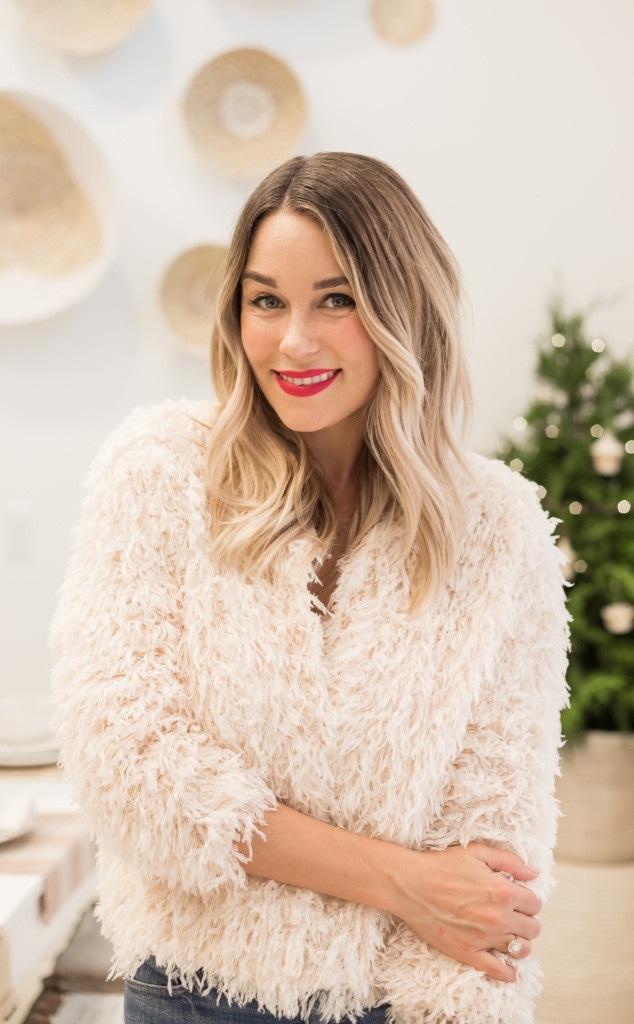 Erica Latack, The Little Market
The holiday season is in full swing for Lauren Conrad's little bundle of joy. 
With Thanksgiving around the corner, the 33-year-old reality TV star and fashion designer is spending much needed time with her closest family and friends. And of course, with her sweet newborn baby, Charlie Wolf Tell. 
The Hills alum gave birth to her youngest son on Oct. 9 and announced the news on Instagram with the caption, "Our sweet baby boy, Charlie Wolf Tell, has arrived!" Conrad also shares a 2-year-old, Liam James Tell, with her husband William Tell. 
In pictures posted and shared on Instagram by Conrad's friend and re-posted by several fan accounts, the mother-of-two can be seen holding her newborn in a baby carrier posing for a photo with the rest of her girlfriends. Looks like her newborn is already celebrating the holiday season surrounded by his momma and her closest loved ones! 
We can't wait to see how little Charlie Wolf celebrates Christmas when the time comes.
Watch:
Lauren Conrad Opens 1st Store for Nonprofit "The Little Market"
Earlier this year, Conrad also opened up about finding her footing when it comes to parenthood. 
"Feeling like your quote-unquote old self, I think it takes a really long time," she said in her Asking For a Friend podcast. "For me, I would argue it took me at least a year to start feeling like normal again."
She added: "There is a lot of pressure to do it on your own and I felt that even with all the help I was like, 'No, I need to do this all by myself.' I don't know when we decided that that was the way it was supposed to be or set that standard because it's so impossible. When you're not sleeping, that's a form of torture! You'll literally lose your mind to the point where I was like, 'I don't know if I'm qualified to watch a baby right now. I don't know if I should be left alone with my child. I haven't slept in three days. I'm so tired.'"
However, from the looks of her early Thanksgiving dinner with friends and family, it seems that Conrad has a strong support system to help her out whenever she needs it! 
(Check out what's on Conrad's Amazon baby registry for her son Charlie here!)