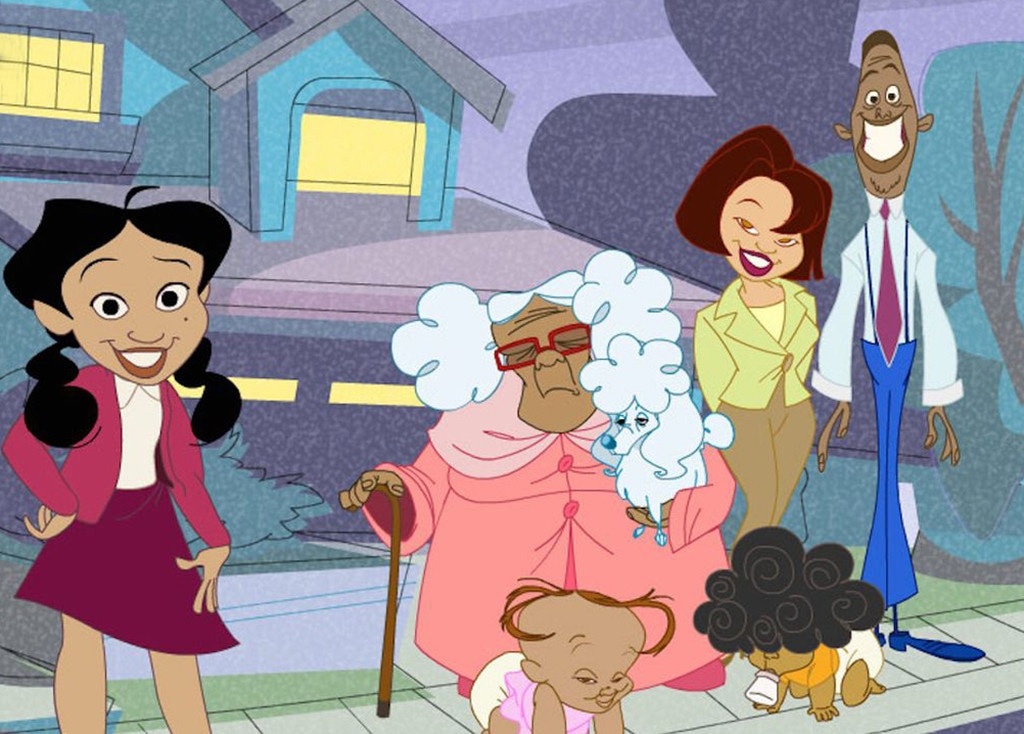 Disney
Disney+ continues to feed the nostalgia.
The streaming service is already home to new shows set in the Marvel and Star Wars universes and is bringing back the early 2000s hit Lizzie McGuire with Hilary Duff once again playing the titular character—and it's not done reviving fan-favorite shows from the dawn of the new millennium just yet.
Announced by Jo Marie Payton on Strahan, Sara and Keke, The Proud Family will reportedly return with new episodes in February 2020.
Payton, who viewers also know from Family Matters, voiced Suga Mama on the Disney Channel series and told host Keke Palmer about the new episodes when asked if she was anything like the character.
"Yeah. Suga's large and in charge, that's all I've got to say—except for Suga Mama will be doing some new episodes come February," Payton said.
Palmer confirmed it would be on Disney+. Series star Tommy Davidson previously told press the show was coming back in an interview with Where Is the Buzz on a red carpet.
So far Disney+ has yet to confirm the return of the series. Is this all an elaborate plan by Payton and Davidson to get the show back? Probably not, but stranger things have happened in TV land.
The cast of the original series also included Kyla Pratt, Paula Jai Parker, Tara Strong, Karen Malina White, Soleil Moon Frye, Alisa Reyes, Orlando Brown and Raquel Lee.
The Proud Family ran for two seasons and in 2005 had The Proud Family Movie as part of the Disney Channel Original Movie platform. The original series is no Disney+, but the movie is available to stream.