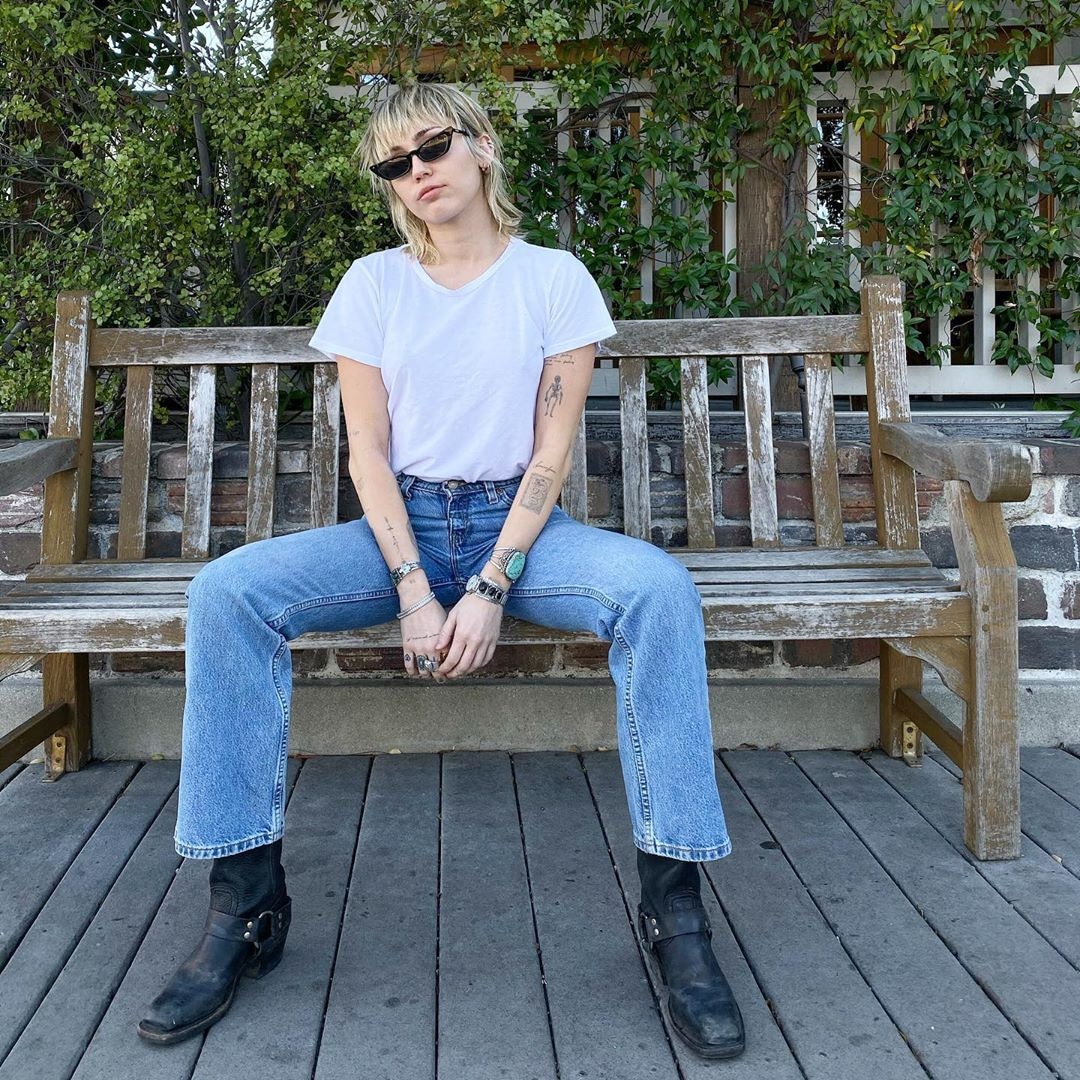 Instagram
Miley Cyrus is doing her thang with a new 'do. 
The songstress kicked off the new year by unveiling a brand new haircut. And, as to be expected from the 27-year-old songstress, it's packed with plenty of edge. "New Hair. New Year . NEW MUSIC," Cyrus
captioned
her Instagram photo. 
Introducing...Miley's "modern mullet."
"Miley wanted to go more punk. She wanted something edgy," celebrity hairstylist Sally Hershberger told E! News exclusively when she first made the chop back in November. "We went with a modern mullet that she can wear sleek, but also wavy and messy."
So, if you're feeling the look for yourself, heed her instructions. "To get the edgy look, I precise-cut her hair with a pair of scissors and then used a razor to add definition."
And, according to Hershberger, they approve of the final result. "We all loved the cut," she confirmed. "It was just the right vibe."
Fans have also noticed Billie Eilish rocking a mullet, known for being shorter in the front and on the sides than in the back. 
However, as the breakout performer later revealed, it wasn't intentional. 
"Somebody dyed my hair and they burnt half of it off," she told TMZ. "Now it looks like a mullet...That s--t is not on purpose though."
As she assured, "I'm growing that s--t out."
Watch:
Miley Cyrus & Cody Simpson Cover Kylie Jenner's "Rise and Shine"
Perhaps the star should reconsider because it seems the mullet is making a comeback in Hollywood. Just don't tell January Jones. 
(This story was originally published on Tuesday, November 26, 2019 at 6:13 a.m. PST)