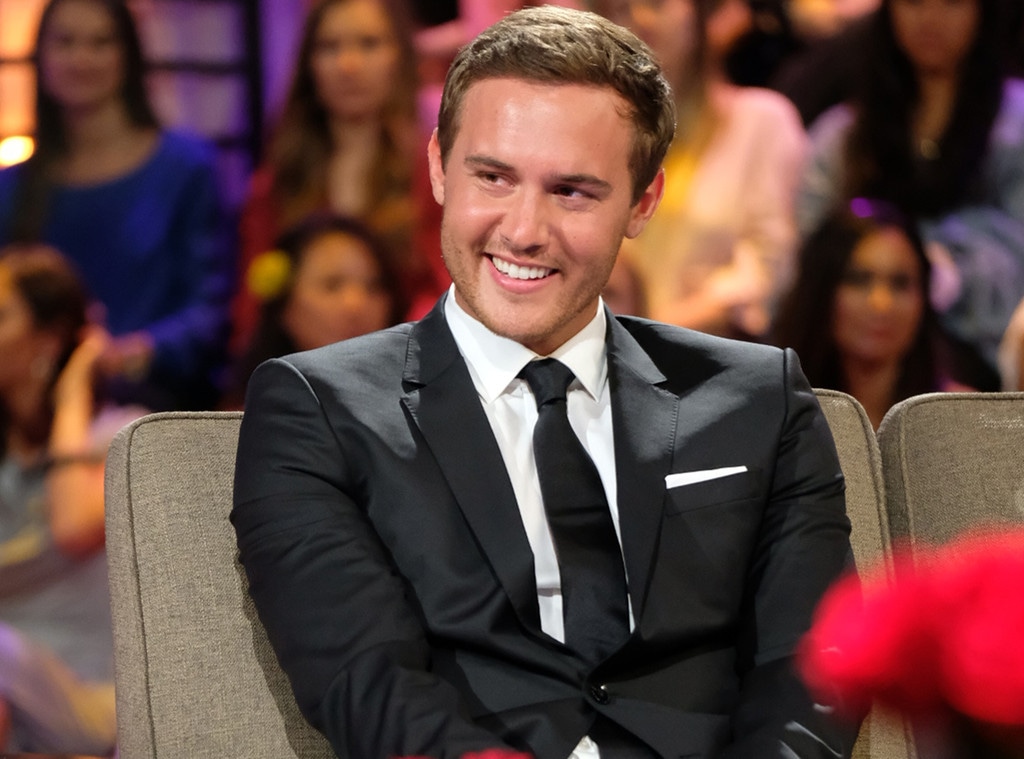 ABC
Is Hannah Brown back to try to win back Peter Weber?
That's certainly what the newest promo for The Bachelor is having us believe, as it shows Hannah showing up at the mansion and telling Peter she'd "do anything for a relationship." 
Peter then asks her to be part of the house, which she clearly does not do because she's been dancing her ass off on Dancing With the Stars for the past four months while The Bachelor has been filming. But that doesn't make it any less of a scream-worthy moment for the other women who are all there to vie for Peter's heart, which Hannah didn't want earlier this year. 
There's plenty of drama to be had among those women as well, and part of it looks like it has to do with how much sex Pilot Pete is having. 
"I don't want this to feel like it's just all about sex, but I have been intimate. I can't lie to you about that," he says at one point. 
Pete got a little bit of a reputation last season of The Bachelorette due to how physical his and Hannah's relationship got, eventually leading to them having sex four times in a windmill, so we're happy to see that he continues to uphold that reputation on his own season. 
Watch the promo below!
We just can't imagine Hannah taking time out of Dancing With the Stars to beg Peter to take her back, ya know? But maybe that windmill sex was worth risking the mirrorball. We'll just have to wait until January to find out. 
Watch:
"Bachelor" Stars Share Advice for New "Bachelor" Peter Weber
Peter's season begins Monday, January 6 at 8 p.m. on ABC.