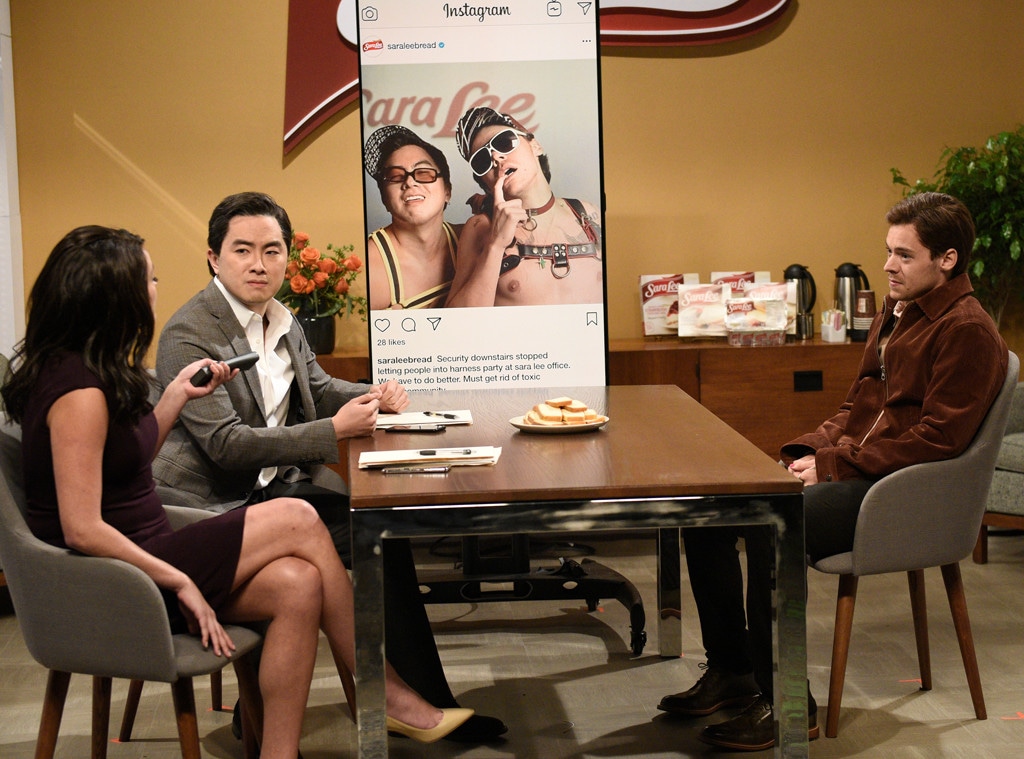 Will Heath/NBC
Believe it or not, we're already deep into season 45 of Saturday Night Live. 
Seven episodes in, we've had some truly revelatory moments of comedy and we've had some embarrassing clunkers, and we've had some sketches that ended and we just kinda went "OK!" And we've even had one sketch that forced a poor unsuspecting bread company to temporarily turn off their comments. 
That's pretty much to be expected from any season of SNL and now that we've had enough episodes to judge, it's time to figure out which host so far has brought it the hardest, or which host got the writers and cast to bring it the hardest. 
We bet you can probably guess which episode will land in our number one spot, but there are still six other episodes to rank behind it. 
Scroll on down to see where the rest of the season landed so far, and come back throughout the season to find out where new episodes land. 
The show is off next week, but then returns with Jennifer Lopez and DaBaby on December 7, Scarlett Johansson and Niall Horan on December 14, and Eddie Murphy and Lizzo on December 21. 
Saturday Night Live airs Saturdays at 11:30 p.m. ET on NBC.
E! and NBC are both part of the NBC Universal family.