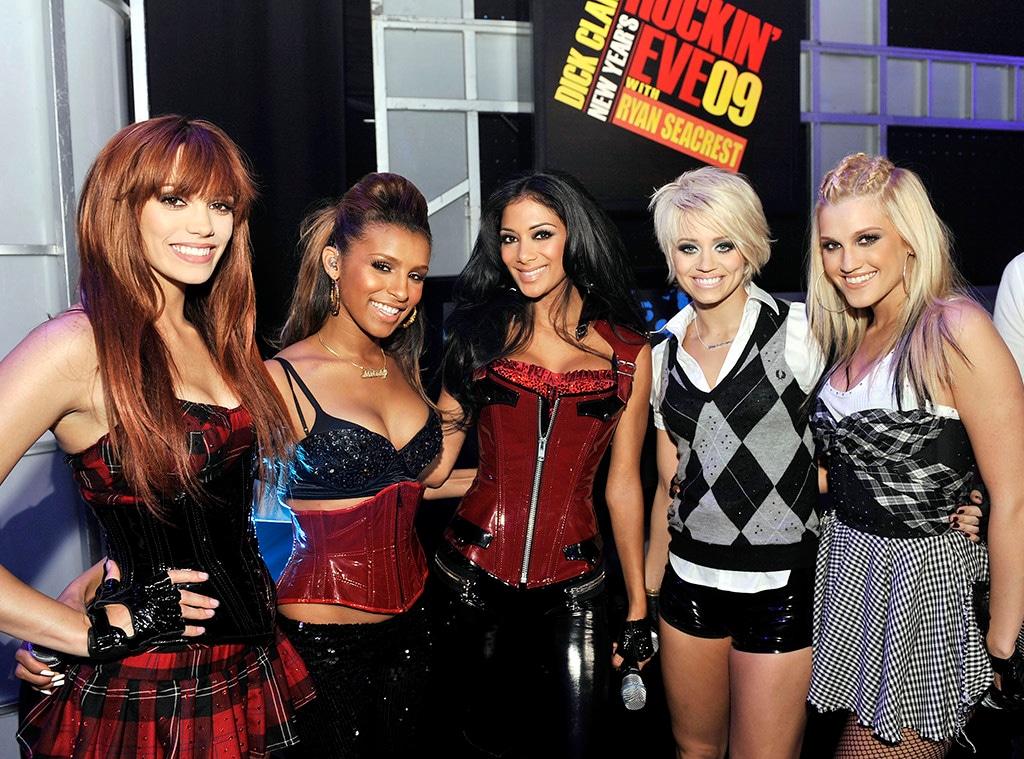 Kevin Winter/Getty Images for DCP
UPDATE: It's officially official! Nicole Scherzinger and fellow members of her girl group confirmed on Wednesday that a Pussycat Dolls reunion is in the works. 
"#PCDReunion," Nicole captioned a sparkly pink logo. Get excited, dolls!
______
Wait a minute—The Pussycat Dolls are reuniting?
On Monday, it was confirmed that the iconic 2000s band, which is comprised of Nicole Scherzinger, Ashley Roberts, Kimberly Wyatt, Jessica Sutta, Carmit Bachar and Melody Thornton, will reunite for their first performance together since their 2010 hiatus.
The girl group is set to perform at the U.K. X Factor: Celebrity finale on Saturday, November 30. In fact, it was judge Louis Walsh that broke the news that his fellow judge Scherzinger and the Pussycat Dolls have a special performance planned. "The Pussycat Dolls are the guest," he said, according to The Daily Mail. "There's an exclusive for you."
According to the U.K. outlet, producers approached Scherzinger with the reunion idea and "she jumped at the chance" to take the X Factor stage with her bandmates. Their source shared, "It's going to be their first big performance of the reunion and will be extra special for Nicole because of her role in the show." 
Earlier this month, Roberts hinted that a Pussycat Dolls reunion was on the table while chatting with The Daily Mail. She admitted that the girls had been "reminiscing about the good old days" and that no one would turn down the opportunity to team up again.
A Pussycat Dolls reunion has been at the top of Scherzinger's to-do list for quite some time now. Back in October, the Masked Singer star revealed that she "wouldn't rule" out reuniting and that she missed performing with the band. 
Watch:
Nicole Scherzinger Reveals Her Lion-In-A-Cage Moment
"I love my girls, I miss touring with them, we had the best times together. But I can't confirm anything right now," she told E! News' Jason Kennedy. "Because I'm so busy, I'm doing three different shows on three different continents."
She expressed similar sentiments back in 2015, saying, "Who knows, one day we might get The Dolls back together—if it's meant to be."
(This story was originally published on Monday, November 25, 2019 at 9:17 a.m. PST)