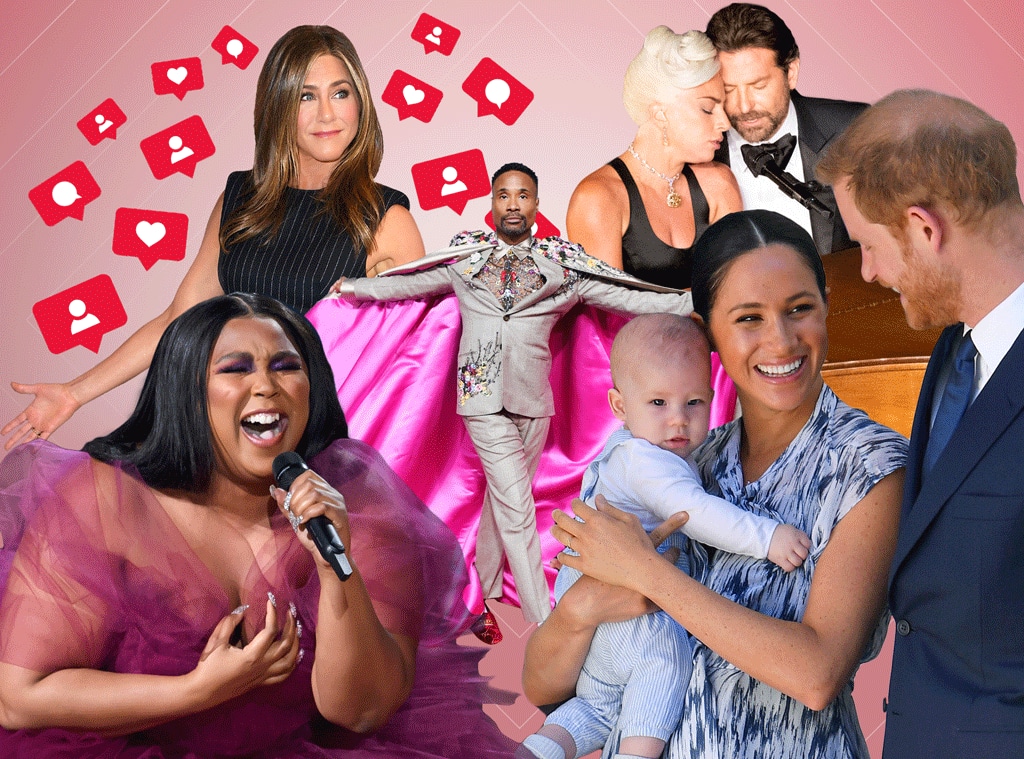 ABC/Getty Images/E! Illustration
Thanksgiving is a time for a lot of things. 
It's a day of parade floats and football, of mashed potatoes, stuffing, pumpkin pie and, yes, even turkey. And, at the heart of the holiday: a day for giving thanks. Here at E!, that takes the form of counting the blessings bestowed upon us by the celebrities we hold so dear. And boy were they giving in 2019. 
They graced us with viral phenomena (nope, still can't do the bottle cap challenge), their artistic genius (see: everything from Fleabag to Kylie Jenner's "Rise and Shine"), moments that left us scratching our heads (still hoping T.I.'s comments were part of some attention-seeking ruse, TBH), heartstring-tugging photos of their beautiful children (bless, Chrissy Teigen and Hilary Duff) and weddings we couldn't hope to emulate, but can still live vicariously through. Who wouldn't want to married by an Elvis impersonator and then again in the south of France? 
Watch:
Necessary Realness: Joe & Sophie's French Wedding
There are obviously far more than 10 moments we could recognize here, but, c'mon people, we've got parades to watch and tryptophan-induced naps to enjoy. So, in no particular order as we couldn't hope to pick our very favorites, we recognize this joyous day of thanks with this list of blessings Hollywood has bestowed upon us this year. 
And for that, and so many other things, we're so f--kin' grateful.