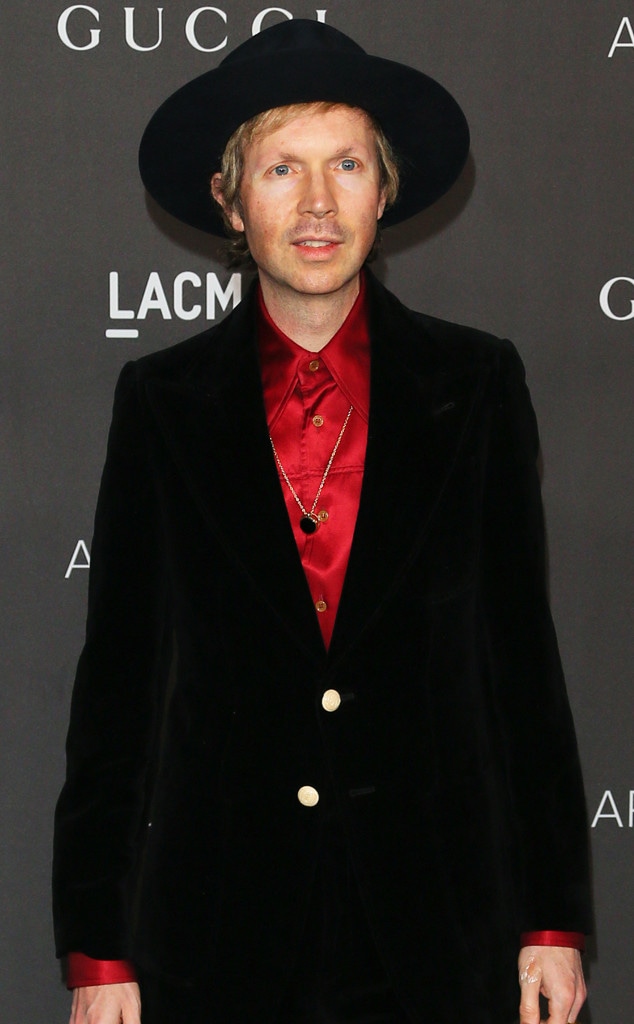 JEAN-BAPTISTE LACROIX/AFP via Getty Images
Beck wants to debunk a longtime rumor: The alternative rock star doesn't, contrary to popular belief, actually practice Scientology.
He was, however, born into the religion, somewhat. So that's where it's at.
Beck, 49, singer was born to a Jewish mother, artist Bibbe Hansen, and Scientologist father, Canadian composer David Campbell.
"I think there's a misconception that I am a Scientologist. I'm not a Scientologist. I don't have any connection or affiliation with it," Beck told  The Sydney Morning Herald in what marked his first comments in years about the longtime rumor. "My father has been a Scientologist for a long time, but I've pretty much just focused on my music and my work for most of my life, and tended to do my own thing...I think it's just something people ran with."
Beck's interview was published on Friday, the same day he released his 14th studio album, Hyperspace.
Beck's ex, actress Marissa Ribisi and her twin brother, actor Giovanni Ribisi, are also Scientologists. The singer and Marissa share a son and daughter. The singer filed for divorce earlier this year after 14 years of marriage.
In a 2005 interview with the Irish Sunday Tribune, Beck was quoted as saying, "Yeah, I'm a Scientologist. My father has been a Scientologist for about 35 years, so I grew up in and around it and stuff."
And Beck has shown personal interest in Scientology in the past.
"My father was doing Scientology in the '60s, so it's something that has been around for most of my life. But the only time I hear anything negative about it is in interviews," he told SPIN magazine in 2008. "In the real world, people I know, they don't give a s--t. I was raised celebrating Jewish holidays, and I consider myself Jewish. But I've read books on Scientology and drawn insights from that."
"There were years when I wasn't involved, but it didn't mean that it wasn't a part of what I grew up with," he added.