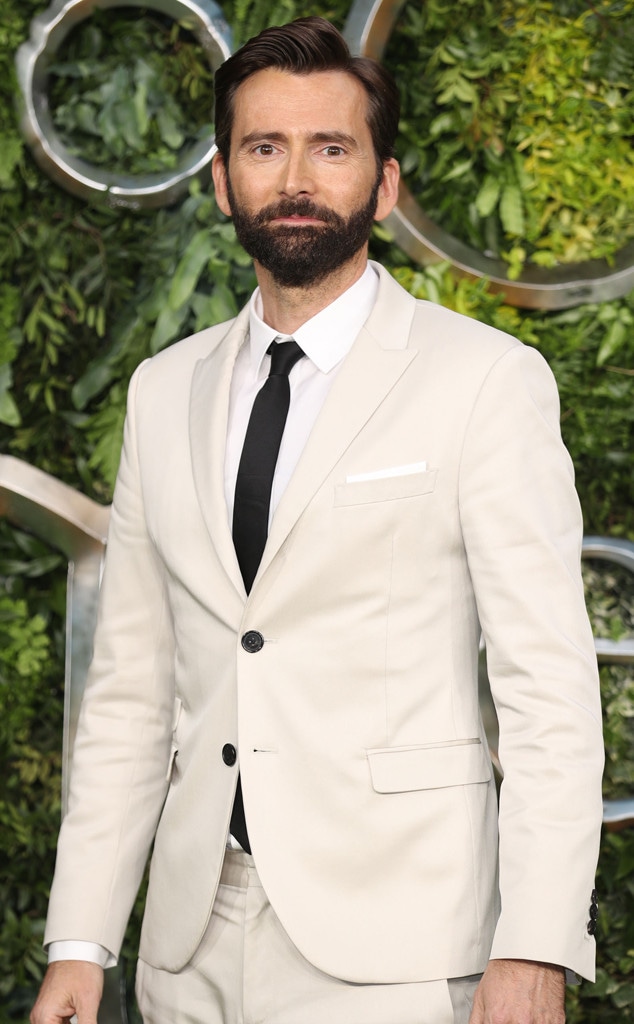 Mike Marsland/WireImage
David Tennant's got a new TV gig. 
The former star of Doctor Who and Broadchurch and current star of Good Omens will play serial killer Dennis Nilsen in a new drama coming to ITV (and which will be sold internationally) called Des. 
Per Variety, the three-part series will be based on Brian Masters' book Killing For Company, which he wrote with full cooperation by Nilsen. The show will "explore the personal and professional consequences of coming into contact with a man like Nilsen." 
Nilsen was notorious for mostly killing young men in North London in the late 1970s and early 1980s, and he died in 2018. 
If you're in the mood to be horrified, Nilsen's Wikipedia page is quite the read, as he recalled pretty much every detail about each of the murders, and how he would then hang out with the corpses, stowing them under floorboards or in cupboards until they got too gross but bringing them out to sit while he drank and watched TV. 
He was caught after he disposed of body parts down the drain, and then he himself called to complain about the plumbing. 
"Drawing on the personal journals of mass murderer Dennis Nilsen, this recounting of the exploits of the mild mannered civil servant details how he strangled fifteen men over four years, kept their dead bodies as companions, and was undone by blocked plumbing," reads the description of Killing for Company. 
Alongside Tennant, Daniel Mays will play the cop investigating the case, while Jason Watkins will play Brian Masters. 
Watch:
Ashton Kutcher Testifies Against Suspected Serial Killer
The show is written by Luke Neal and produced by All3Media's New Pictures, and according to Variety, New Pictures executive producer Kim Varvell said the show "focuses on the emotional impact of those terrible crimes, both on those who came into contact with Nilsen himself, and also on the victims' families."