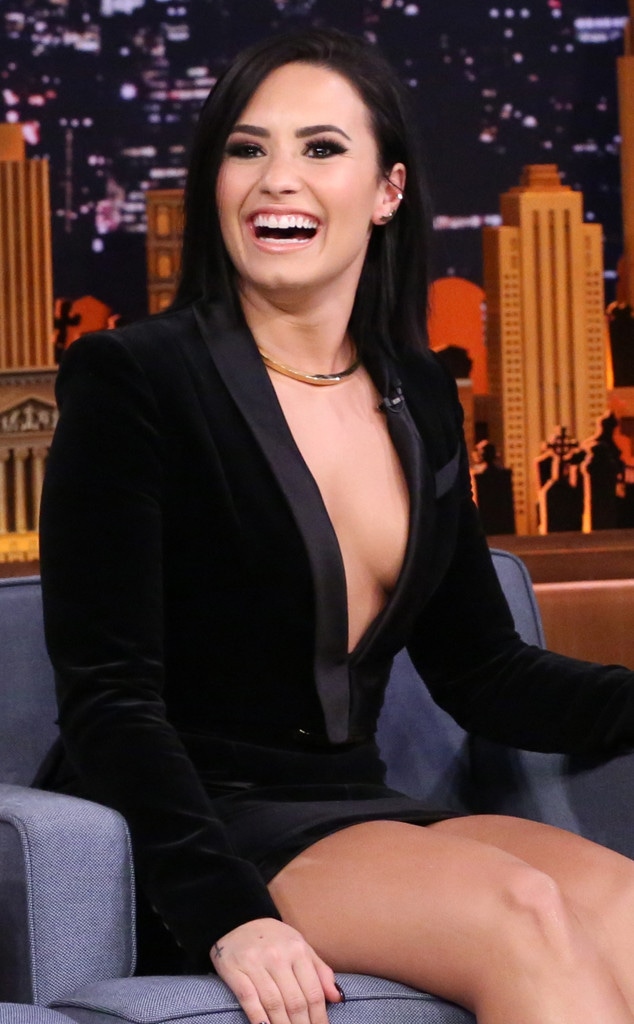 Douglas Gorenstein/NBCU Photo Bank/NBCUniversal via Getty Images via Getty Images
Shawn Mendes and Camila Cabello just did something sweet for Demi Lovato—but there's an accidental catch. 
As the "Sorry Not Sorry" singer revealed on her Instagram Story, the couple sent her over a floral arrangement with a touching note. "Hey Demi, We're Thinking Of You Talking About How Much You Inspired Us When We Were Kids, Love, Shawn & Camila," the pair's message read.
While the star was touched by the sentiment, she simultaneously felt old. 
"This is so f#@king sweet and cute.. and I also feel old now but it's totally worth it because this is so thoughtful. Thank you guys so much!," Lovato wrote on Instagram. "I love you both."
The 27-year-old star was born in 1992, six years ahead of 21-year-old Mendes and five years ahead of 22-year-old Cabello. 
After getting her start on Barney & Friends, the Disney alum found breakout fame with the TV movie, Camp Rock, in 2008 and series, Sonny With a Chance, the following year. At the time, Mendes and Cabello were not yet teens and still years away from rising to their own fame. 
Now, more than a year after surviving an overdose in July 2018, Lovato is returning to the spotlight with new roles in Netflix's Eurovision and the final season of Will & Grace. On the latter, she's slated to play Jenny, who, according to a new snap of the star in costume, is expecting. 
"Real or fake?" she captioned a photo of herself with a baby bump. "#WillandGrace #MeetJenny."
Hi, Jenny!
(E! and NBC are both part of the NBCUniversal family.)