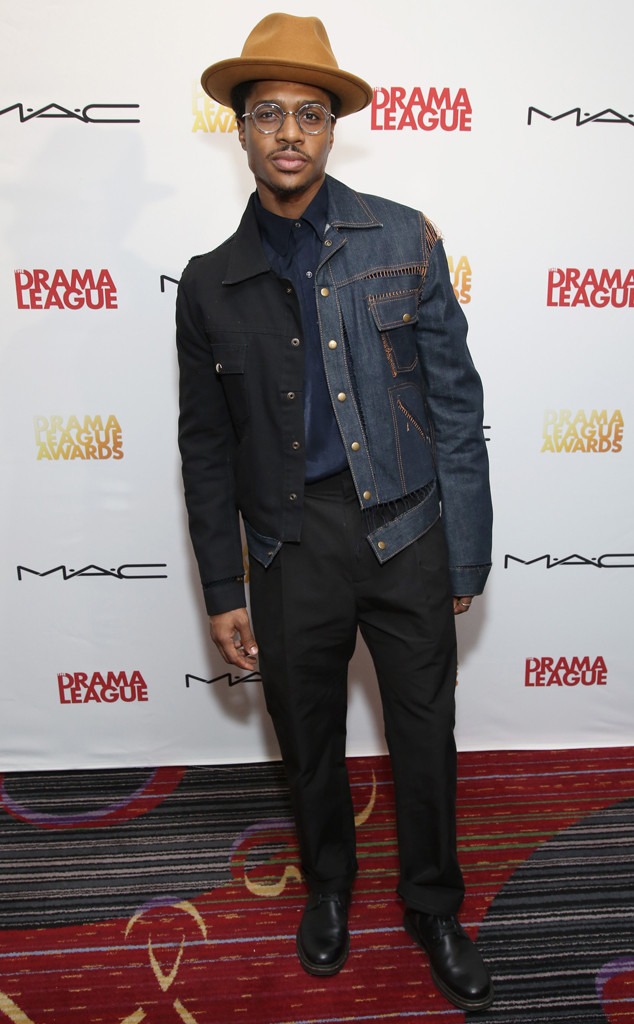 Walter McBride/WireImage
Meet your new king of pop! 
Ephraim Sykes will play the late Michael Jackson in the forthcoming Broadway production MJ the Musical. Ephraim is no stranger to the bright lights of Broadway, as he is currently appearing in Ain't Too Proud—The Life and Times of The Temptations, for which he received a Grammy and a Tony nomination. 
"I've been dying to share this news for months now," Ephraim captioned a picture of him with a painting of Michael on his Instagram. "My ACTUAL wildest dream is coming true. All I can say is thank you Lord. Thank you to my family and friends that prayed and continue (please continue)to pray for me...that lift me up and told me I deserve to be here even when I didn't/don't believe it. I'll do my best to honor the man who made me wanna sing and dance in the first place. Love you MJ, love y'all! L-O-V-E."
He's also had roles in productions like Hamilton, Newsies and Memphis. Real musical lovers might also recognize him from NBC's 2016 production of Hairspray Live!. His newest project, MJ the Musical, will highlight Michael's life and career, and of course use his hits like "Thriller," ""Billie Jean," "Man in the Mirror" and "The Way You Make Me Feel."
This musical comes at an interesting time for the public, especially considering the controversy surrounding the late musician and his legacy after the shocking HBO documentary Leaving Neverland documentary that highlighted multiple allegations of child sexual abuse against the star. 
The Jackson family has actively spoken out against the documentary and what they believe to be an inaccurate portrayal of Michael and his legacy. MJ the Musical, however, does have their full support, and will be produced by Lia Vollack and the Michael Jackson Estate.
The musical will begin previews on July 6, 2020, at the Neil Simon Theatre with an official opening set for Aug. 13.