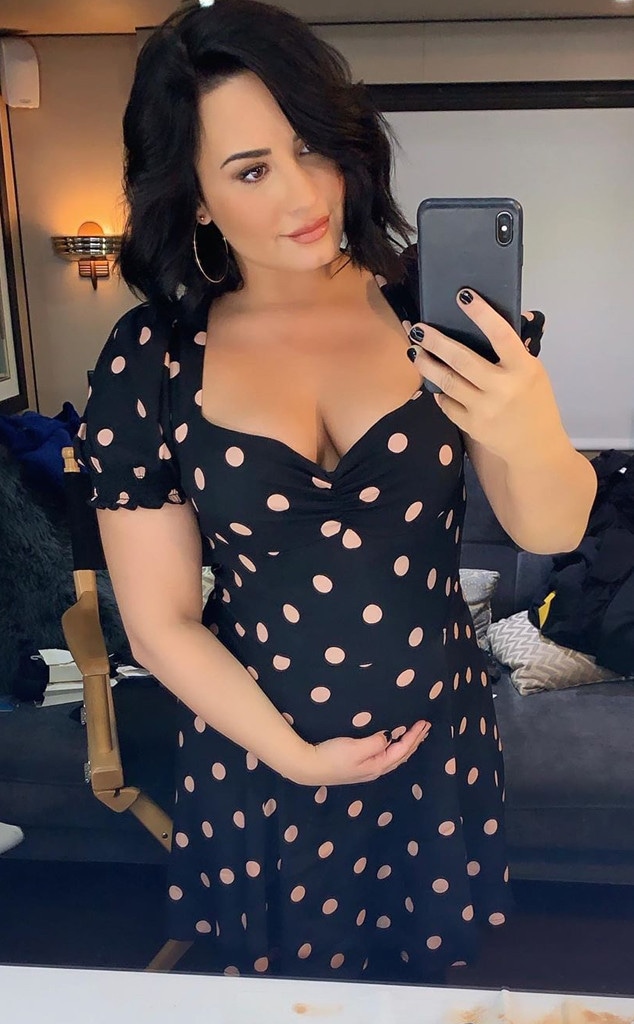 Instagram
Demi Lovato took to Instagram on Wednesday to post footage of herself with a baby bump—but it's not what fans think.
The 27-year-old singer is filming the final season of Will & Grace and is introducing the world to her character Jenny.
"Real or fake?" the artist captioned the post, which also featured a video. She then included the hashtags #WillandGrace #MeetJenny."
While fans still haven't met Jenny, they know the character has a connection to Eric McCormack's character Will Truman. During a recent episode, Will told his fiancé McCoy Whitman (played by Matt Bomer) that he wanted to have a baby; however he later learned that McCoy didn't feel the same way. So, Will decided he was going to start a family on his own. With that said, it's possible that Lovato's character is helping to make Will's dreams of becoming a father come true. Of course, fans will just have to stay tuned to see how she enters the picture.
Meanwhile, Debra Messing's character, Grace Adler, is also expecting.
One thing is for sure: Lovato is loving her time on the show.
"They're the dream team," she wrote alongside a photo of herself sitting with Messing, McCormack, Sean Hayes (Jack McFarland) and Megan Mullally (Karen Walker). "Honored to be a part of this cast. Last night was amazing and I can't wait to return for more!!!"