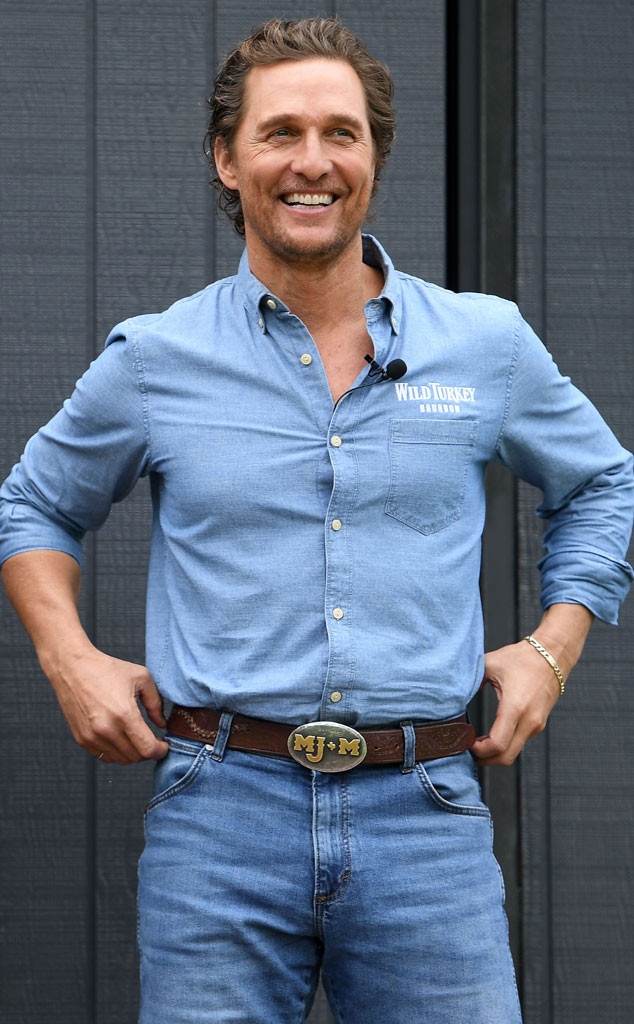 DAN HIMBRECHTS/EPA-EFE/Shutterstock
Oh no, oh no, oh no!
On Wednesday, Matthew McConaughey revealed that he once had a near-death experience with a snake when he used to live in Australia. Speaking with Today Show Australia, the actor-turned college professor recalled almost getting bitten by a brown snake, which are one of the land Down Under's most venomous snakes. 
"When I was here, I almost stepped on one and I should have been bitten," Matthew began. "Yeah, I was going back in the back shed down in a friend's house in Waterville and stepped on something. It was a bit dark and just as I opened it, I saw it went right through my legs and it gave me a bit of a scare. And then my friend came over and they caught it and they said, 'That's a brown snake, mate. That could have really sucked.'"
Despite almost being bitten by the deadly reptile, the Oscar winner said that it's still his favorite Australian animal: "That's my favorite animal because it didn't bite me."
A nature man himself, Matthew also discussed his recent collaboration with liquor brand Wild Turkey to kick-start their "With Thanks" initiative, which is making strides in protecting the environment by reconnecting people with nature. The Dallas Buyer's Club star helped design an eco-friendly cabin, dubbed "The Reserve," in Sydney that will be available to rent out for $150 a night starting in December.
This endeavor will not only help people get off the grid, but also benefit The Foundation for National Parks & Wildlife and its efforts to protect Australia's wilderness. A percentage of the proceeds from the cabin will be donated to the non-government organization. 
"There's real value to one living in a small space," Matthew told Today Show Australia. "We have to be reminded sometimes to get out in nature and go, 'Oh, yeah, I'm number two.' And I think everyone could use a little bit more of that."
Switching gears, Matthew opened about turning the big 5-0 earlier this month and using the milestone birthday to join Instagram. He's only been on the 'Gram for a few weeks now, but said he's having fun getting the hang of it. "So far, so good," he raved. "You know, as I said in my opening post, I'm not sure how much I'm going to enjoy the dialogue, but I think I'll enjoy the monologue."
Watch:
Matthew McConaughey Was Tricked Into Smoking Weed
For his first Instagram post, he shared a video of himself admitted that he was a little hesitant to make an Instagram, but was ultimately excited to try it out. 
He wrote, "I'm looking forward to sharing who I am with you, to seeing if who I am translates, if what I want to share translates... if it tickles your funny bone, if it makes you think a second, if it makes your heart swell up a little bit, if it makes you take a quiet moment and go for a walk... let's have some fun with it though."