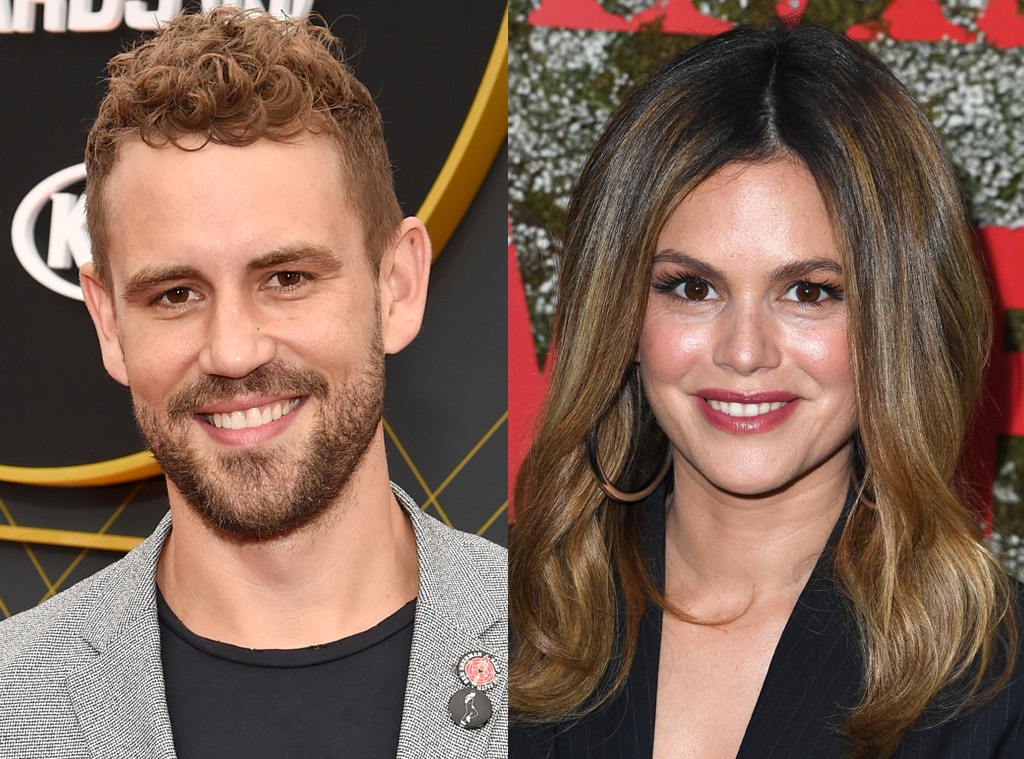 Michael Kovac/Getty Images for Turner Sports, Steve Granitz/WireImage
The most dramatic Bachelor confession in history goes to…Nick Viall!
Months after the former Bachelor sparked romance rumors with Rachel Bilson, Viall finally opened about his rumored love interest. On Wednesday, the Bachelor Nation star sat down with Brad Goreski for an episode of his podcast "Brad Behavior," where he revealed that he had dinner with The O.C. alum.
During the interview, Goreski asked Viall about a now-deleted photo that he shared on his Instagram that he captioned, "Clean plate club." Bilson's face wasn't pictured in the snap, but the stylist said that he was able to recognize the white asymmetrical dress that his pal had worn earlier in the day. In awe of Goreski's detective work, Viall had no other choice but to come clean. "I was, yeah," he admitted. "We hung out, and her friends were there too…a bunch of people."
Despite debunking the romance rumors earlier this month, we can't help but think that Viall and Bilson would make an adorable couple. In fact, the Hart of Dixie star is quite the Bachelor fan, herself!
Back in July, Viall interviewed Bilson for an episode of his podcast "The Viall Files" and shared that he "professionally" slid into Bilson's DMs to invite her on the show.
"I knew that Rachel was a big Bachelor fan," he said. "I've been a fan of Rachel for some time. I had noticed throughout, maybe the past couple of years, there was one time I think you might have commented on my Instagram and I noticed it. I was like, '[Gasp!] Really?'"
Watch:
"Bachelor" Stars Share Advice for New "Bachelor" Peter Weber
The duo then exchanged some flirty messages via Instagram, which made them seem even more like a couple.
Since then, Viall has also been romantically linked to fellow Bachelor Nation star Demi Burnett, but he insists that they're just friends. "Demi is a close friend, a dear friend," he said earlier this month. "We've become close and I care very much about her." 
We wonder who Viall's final rose will go to!