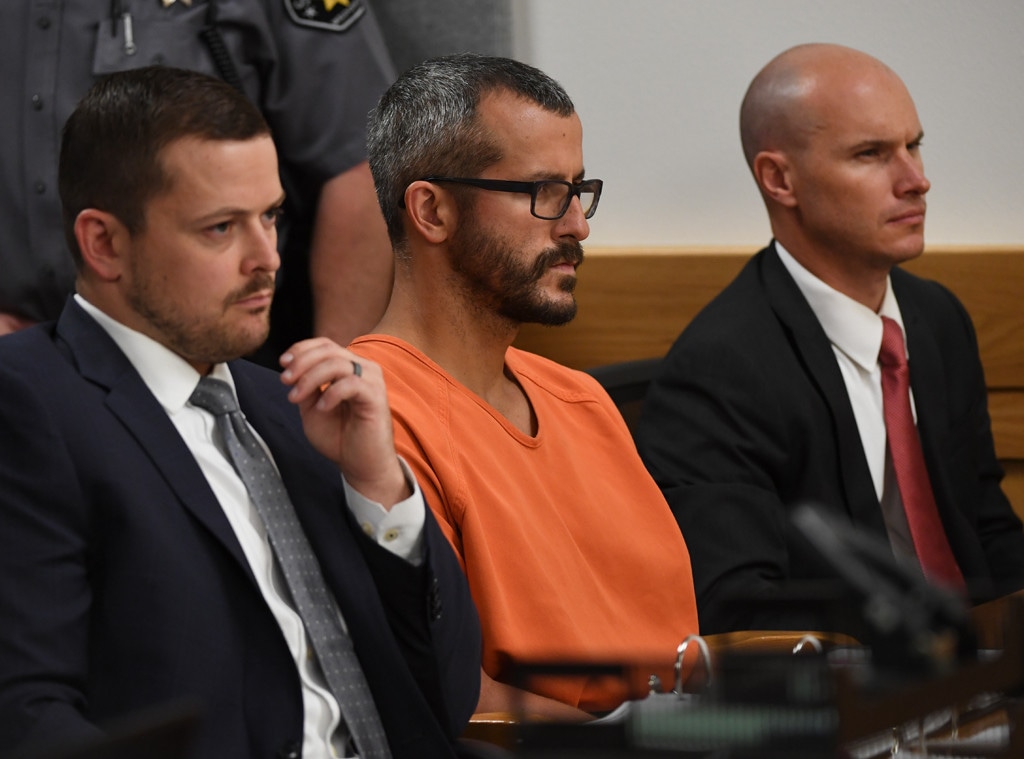 RJ Sangosti - Pool/Getty Images
Lifetime is sinking its teeth into even more ripped-from-the-headlines stories this winter, including tackling the story of Chris Watts and the murder of his family with Chris Watts: Confessions of a Killer.
Here's how Lifetime describes the new movie: "When Chris Watts tearfully pleaded to television cameras for the safe return of his missing pregnant wife Shanann and their two young daughters, dark secrets loomed just beneath the surface. As the story spread, hearts went out to the distraught father and husband, who appeared to lead a charmed life. But days later, after failing a lie detector test, Chris confessed to brutally murdering his family and slowly revealed the horrific details of their deaths. Friends and family were left reeling, looking for answers as his double life and secret affair came to light."
In the new Lifetime movie, premiering Saturday, Jan. 25, Sean Kleier (Ant-Man and the Wasp, The Affair, Odd Mom Out), plays Chris Watts opposite Ashley Williams (How I Met Your Mother, Royal Pains) as his wife Shanann Watts. The cast also includes Brooke Smith as CBI agent Tammy Lee.
Watch:
Nancy Grace Gives Rapid Fire Answers on True Crime Cases
See photos from the new movie below.
As part of Lifetime's Stop Violence Against Women campaign, the movie will include a PSA with information on domestic abuse, crisis help lines and other resources. Beyond the Headlines: The Watts Family Tragedy follows at 10 p.m. with never-before-seen footage and new interviews with Tammy Lee and Shanann's close friends Cassandra Rosenberg and Cindy DeRosset.
Lifetime's other ripped-from-the-headlines flicks include Robin Robert Presents: Stolen by My Mother: The Kamiyah Mobley Story, Poison Love: The Stacey Castor Story, The Neighbor in the Window and You Can't Take My Daughter.