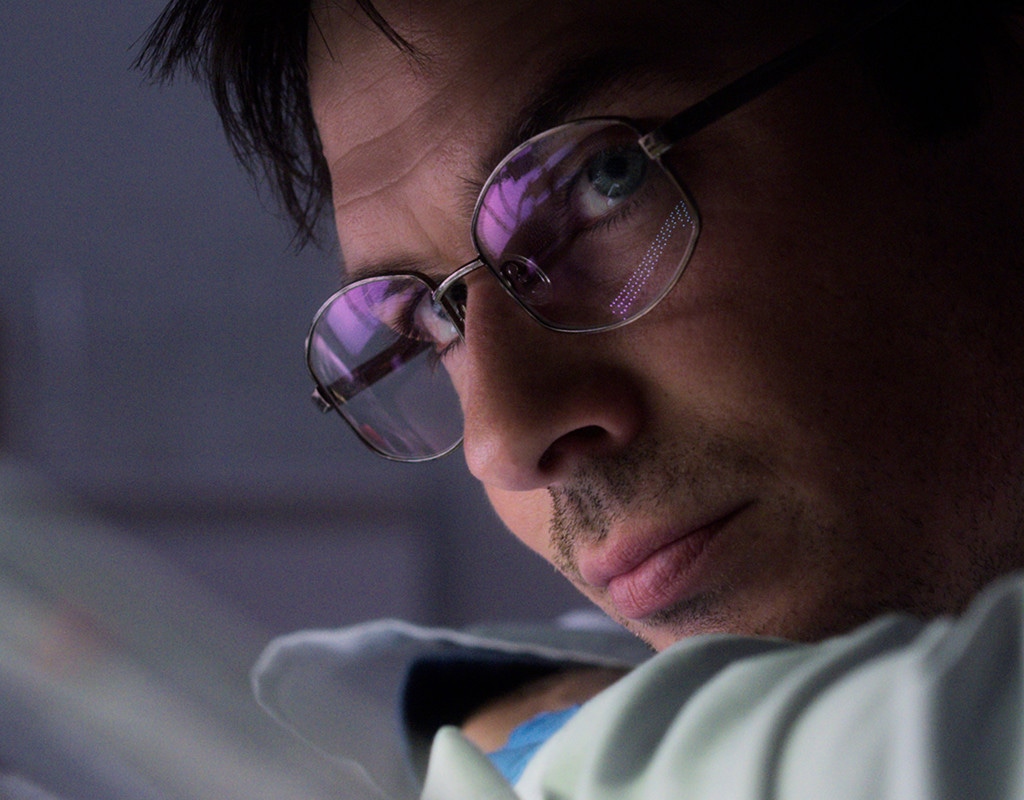 Netflix
Ian Somerhalder isn't quite done with vampires just yet. The Vampire Diaries star is back with his first series regular role since The CW series ended in 2017 and it's in V Wars, a vampire-centric Netflix series based on the books by Jonathan Maberry.
In the trailer below, meet Somerhalder's Dr. Luther Swann as he enters a brand-new world of mysterious disease after his best friend Michael Fayne (Adrian Holmes) is transformed into a murderous predator who feeds on other humans. The disease spreads, naturally, this is a TV show, and more people succumb. As this happens, society fractures into opposing camps pitting normal folks against the growing ranks of the vampires. Meanwhile, Michael becomes a leader of Blood Nation, the underground group of vampires.
It's up to Dr. Swann to figure out what's happening before it's too late for all involved.
Somerhalder serves as executive producer as well as star. Other executive producers include Maberry, William Laurin, Glenn Davis, Brad Turner, Eric Birnberg, Thomas Walden, James Gibb, Lydia Antonini, Matthew McCluggage, Paul Harb and Ted Adams.
In addition to Somerhalder and Holmes, the cast includes Jacky Lai, Peter Outerbridge, Kyle Breitkopf, Laura Vandervoot and Kimberly Sue-Murray.
Somerhalder debuted the first images for the show in October 2019 and said working on the series put him in the hospital. "It's been an insane day for me already," he said. "We're delivering the show to Netflix...my producing partner and I and our amazing team are delivering a show in full to Netflix. It's my first time as a producer delivering something like this. But I hope you like it. I put my heart and my soul into this show. It's been over a year of my life. It's put me in the hospital! But it's been an incredible journey, so please watch, and let me know what you think."
The 10-episode first season drops on Friday, Dec. 5 on Netflix.