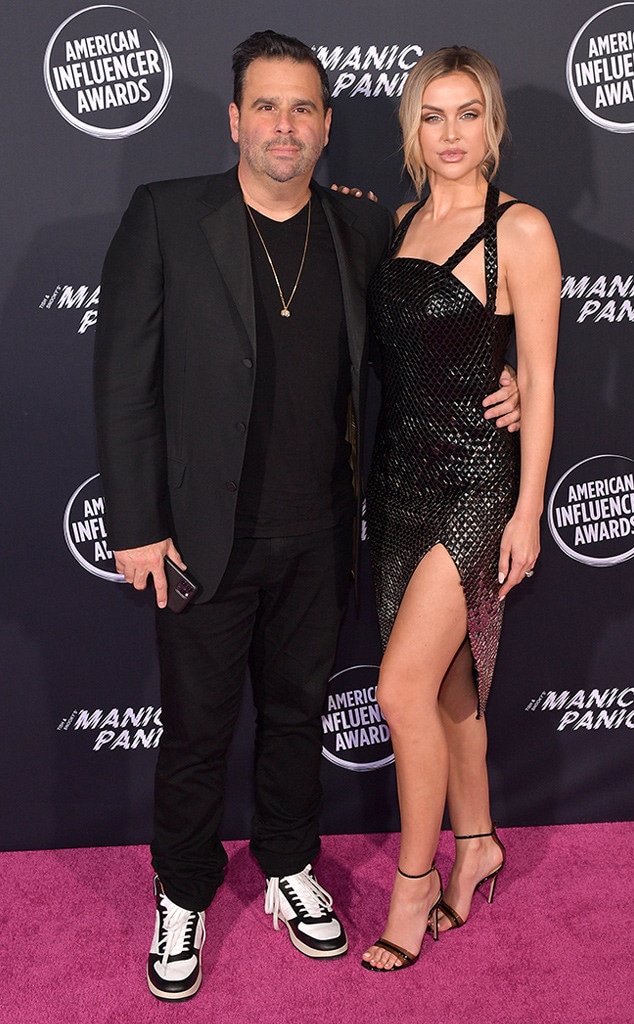 Matt Winkelmeyer/Getty Images for American Influencer Awards
There's a new couple SURving up some realness on Vanderpump Rules.
While Lala Kent and Randall Emmett have been together for several years—heck, the engaged pair is planning their dream wedding together—reality TV fans aren't used to seeing the duo interact together on the small screen.
That may change when a new season of Vanderpump Rules kicks off this January on Bravo.
"For three years, obviously she wanted to show that part of her life," Randall shared with E! News exclusively at the 2nd annual American Influencer Awards. "And this last season, she just said, 'Look, why don't we just try it out? It'll show that people don't know how we really are.' We're goofy, nerdy. We sit at home. She watches Friends all day. I'm on my phone playing poker. I mean we're not super exciting people and so she's like let's just do that."
He continued, "I think people will then get to see who we really are... I'll tell you, you see a lot of fun. You will see how we are."
While Lala teased that you may also witness a few "little tiffs" between the two during the season, everything is good and the experience was a positive one.
"You will see how we deal with it and all the fun of how we are," Randall added. "The vulnerable side that Instagram doesn't show."
As fans eagerly wait for the new season, Lala is working hard on her Lala Beauty line. She's also busy preparing for the wedding of her dreams. The Bravo star admitted that her special day will not be filmed.
At the same time, all of her cast members are scoring an invite—even if the guest list needs to get shorter.
Presley Ann/Getty Images for American Influencer Awards
"I don't have my dress yet. I don't know what I was putting my bridesmaids in. It's a lot and then we still, our guest list is a little bit high, so cutting is on baby. We are axing people."
And for those close friends who want to offer a helping hand, you've been warned. Lala is a planner and wants a say especially when it comes to her bachelorette party.
"I am planning it because I don't like people planning stuff for me," she shared. "If they are, then they better be taking me to Barbados because that's what I want. That's where were doing it."
Vanderpump Rules returns January 7 on Bravo.
Watch Daily Pop weekdays at 12:30 p.m., only on E!