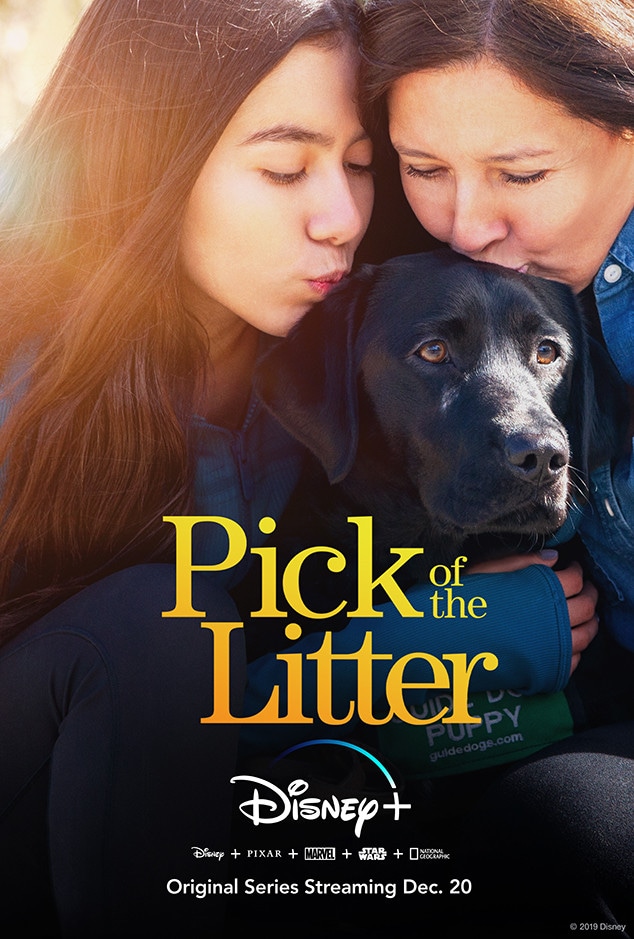 Disney
You can never have too many pups in your life. We know that, you know that and Disney+ knows that, so they've turned the movie Pick of the Litter into a docu-series of the same name.
The new series, which drops on December 20, features the stories of six dogs—Paco, Pacino, Tulane, Raffi, Amara and Tartan—and their human companions as they go on a quest to become Guide Dogs for the Blind. It's the ultimate canine career.
E! News has your exclusive first look at the adorable (did you think it'd be anything else?) new trailer for Pick of the Litter. See it below.
"It's really hard to become a guide dog. It takes a very special confident dog to be able to do this job," a voiceover says in the trailer below.
These dogs undergo 20 months of training, but not ever pup makes the leap.
"Everything about them looks perfect for the job, but then you actually ask them to do it and it's too much pressure and then you start seeing behaviors that you never saw while raising them," one of the handlers says.
Dana Nachman, Don Hardy, Mary Celenza, Josh Braun and Dan Braun are executive producers on the six-episode series. Hardy and Nachman directed the 2018 award-winning film of the same name.
The dogs in the series have several different titles. There are guide dog puppies in training for young dogs, guide dogs in training for the doggos that are in formal training, and then guide dog for pups that have been placed with a client.
"Not all dogs are suited to be a guide dog," a voiceover says in the trailer. But they're still good dogs.
Pick of the Litter premieres Friday, Dec. 20 on Disney+.