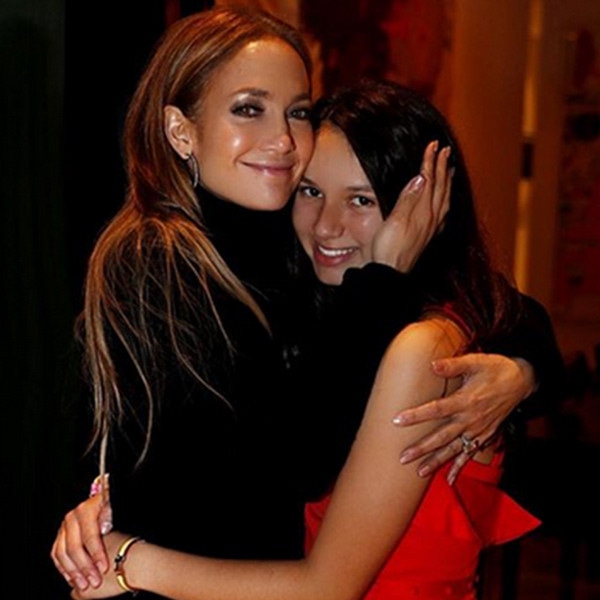 Instagram
Feel the light—and the love—from Jennifer Lopez.
As Alex Rodriguez's daughter Natasha celebrates her birthday this week, the high school student is receiving lots of love from her extended family.
On Monday morning, Jennifer took to Instagram and shared a heartfelt post for her future step-daughter.
"Wishing my favorite teenager a very happy 15th birthday!!!" she wrote on social media. "May you forever keep illuminating the people around you with your infectious light. I love you and hope you have the best day. #Tashi."
Not to be outdone, Alex also had a special post for his daughter that included a video montage of unforgettable moments.
"To my beautiful, amazing daughter….I can't believe how old you are now and how much you've grown. I am so proud of the girl you've become and continue to be each day," he wrote on Instagram. "I am so lucky to have you as my daughter and so honored to be your dad. Happy Birthday, Tashi!!! I love you so much!!!!"
Jennifer would later comment, "Sooooo sweet!!! Sooooo proud of our babies that are so not babies anymore."
It's no secret that Alex, Jennifer and their kids have blended into a very special family unit. And with 2019 coming to a close, those close to the crew are eagerly waiting for a wedding. While planning is staying private for now, it's clear marriage is something both parents look forward to.
"[Marriage is] important for both of us," Jennifer previously shared with ES Magazine. "We both come from traditional Latin families and we want that. Everyone wants somebody to grow old with. At the end of the day, how much work can you do, how much money can you make, and what does it all matter? It doesn't, really."
Until that special day comes, let's celebrate this famous crew by taking a look at their special blended family photos and memories in the gallery below.