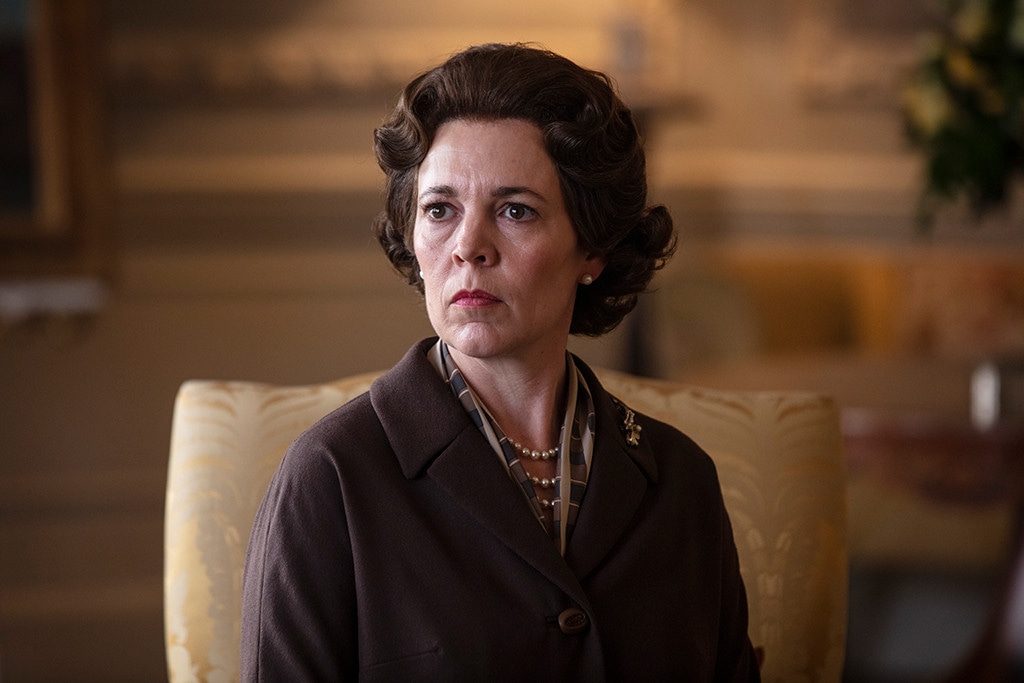 Netflix
Olivia Colman is no stranger to playing queens (she won an Oscar for playing one in The Favourite), and with The Crown, Colman takes on the world's most famous queen yet, Queen Elizabeth II.
Her transformation into the long-reigning monarch for the third and fourth seasons shocked her costars.
"The first time I saw Olivia in her wig it was magical, it was like, 'Oh my god, the queen is in the room,'" Helena Bonham Carter, Princess Margaret on the series, says in the video below.
For her role as Queen Elizabeth II, Colman wore hand-made outfits. Below, see her transform into Queen Elizabeth via the hair and makeup process.
"For Olivia, it feels like the most valuable is to have a lovely time in hair and makeup and then inhabit the queen once the process is over," Cate Hall, The Crown's hair and makeup designer, says.
Colman replaces Emmy winner Claire Foy in the lead role on The Crown. She's joined by a new cast that also includes Bonham Carter, Tobias Menzies, Josh O'Connor, Erin Doherty, Jason Watkins, Marion Bailey, Emerald Fennell and Ben Daniels.
"There's a relatability and a humility and a bit like the queen, she doesn't overthink it. She just turns on and does it," series creator Peter Morgan says in the video above.
The Crown season three is now streaming on Netflix. The new season is set between 1964-1977. Colman will return for a fourth season alongside the new cast from season three and Gillian Anderson as Margaret Thatcher and Emma Corrin as Princess Diana.