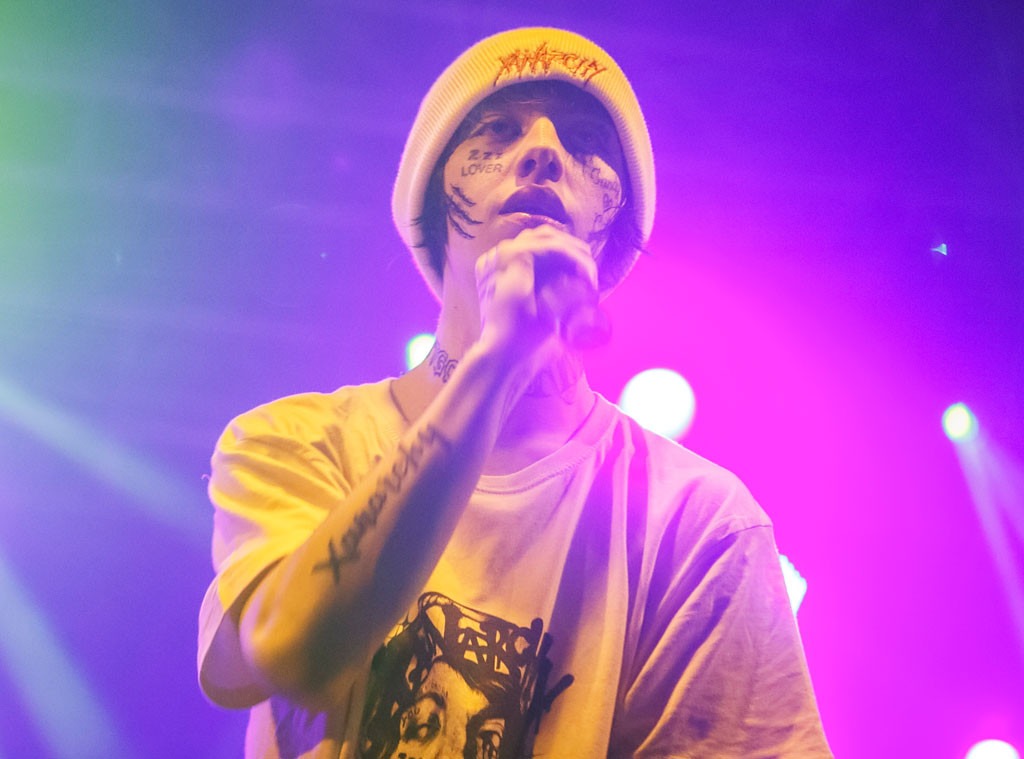 Xavi Torrent/Redfern
Lil Xan had a major wake-up call. 
The 23-year-old rapper has revealed he suffered seizures as a result of going "cold turkey." In an interview with TMZ, Xan, née Nicholas Diego Leanos, opened up about his behind-the-scenes battle with sobriety. In response to reports that he was missing from the spotlight, Lil Xan told TMZ he was in the hospital after he stopped taking drugs. 
"The withdrawals actually gave me seizures," he said. "It was a wake-up call...they said it was from just going cold turkey off of Xanax. I wanted to stop drugs completely, but I did it the wrong way."
At the time, he said he "wasn't ready" to share publicly what was going on, but he's declared he is now "completely sober."
Crediting the deaths of Lil Peep and Mac Miller for inspiring him to get sober, Lil Xan told TMZ he's "never felt better, more clear-headed."
Watch:
Noah Cyrus Reacts to Her Ex Lil Xan's Baby News
A year ago, the young star announced publicly he was heading to rehab. "I just dropped out of SoundCloud Uni to go to rehab, I leave in like 5 days And I couldn't be happier with this choice," he told his social media followers at the time. "I love you guys for being so supportive and can't wait too get back clean headed ready to Finish my album!"
A month later in December 2018, Lil Xan tweeted he was "Out And Sober."