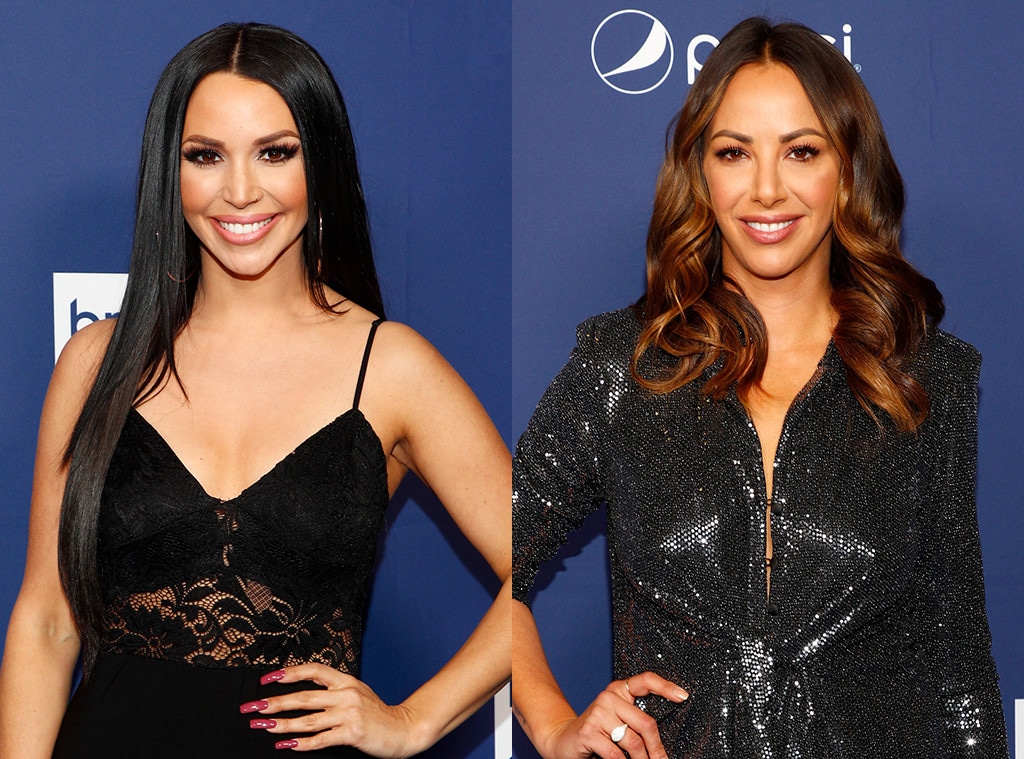 Astrid Stawiarz/Bravo
All the single ladies, now put your hand up... 
It's BravoCon weekend and the ladies of Vanderpump Rules ladies are spilling the tea on all things. 
Scheana Shay and Kristen Doute sat down with E! News to talk about Kristen's latest book and about Scheanna's relationship. 
In case you missed it, the Bravo star, Kristen, announced in October that she was teaming up with How to Lose a Guy in 10 Days author Michele Alexander to write He's Making You Crazy. "It starts from my first kiss until kind of where I am at now—which is without a man—which is fine because I think I really need that to, like not be cheesy but [about] self-love. I'm really not going to find a person until I know myself really well as a 36-year-old adult... I don't need a boyfriend," Kristen explained.
Like any good friend, Scheana has Kristen's back. 
"She's catching up to where I was in the last two years. So, I have passed the single torch on to her and I am just putting all those vibes out for her," Scheana said. 
The Vanderpump Rules star also opened up about her new relationship with boyfriend Brock Davies at BravoCon. While it seems she wants to keep things more private, she shared with E! News that things were getting serious with Davies. 
To People, she said, "I'm happy. I don't feel like I need to brag about him because I know he's not going anywhere. He's very nice, and he treats me the way I deserve to be treated." 
Vanderpump Rules star LaLa Kent also chimed in to hype him up. "She doesn't have to brag about him because his actions speak for themself. And he's so hot. He's a snack and a teddy bear."
Watch:
Scheana Shay and Kristen Doute Are Loving the Single Life
LaLa also opened up about her own relationship. The Bravo star is in total bridal mode, knee-deep into her wedding planning process with fiancé Randall Emmett. "I'm ripping my hair out already, and we're five months out," Lala told E! News at the BravoCon event on Saturday. "But you know what, I'm so excited, because at the end of the day, everyone has told me don't get so caught up in the wedding planning that you can't enjoy the process of you becoming a family."
We're so glad to hear that the Vanderpump Rules ladies are living their best life—on and off the market! 
(E! and Bravo are part of the NBCUniversal family.)