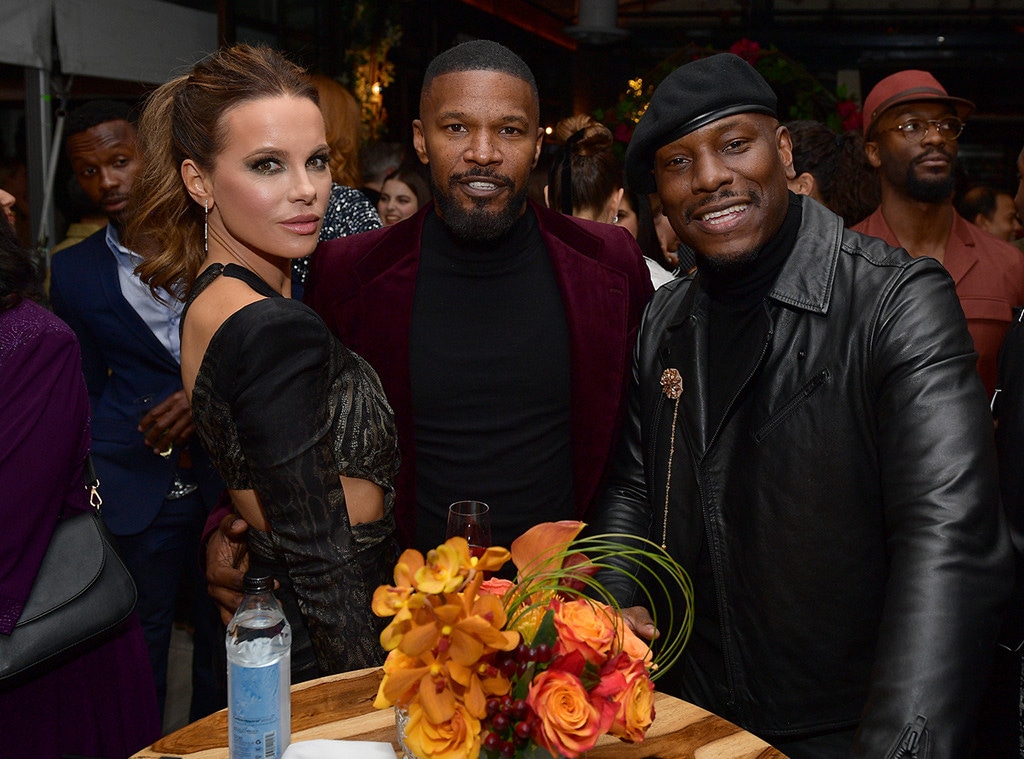 Matt Winkelmeyer/Getty Images for The Hollywood Reporter
Kate Beckinsale is setting the record straight on the latest rumors surrounding her love life.
As usual, the star chose to address the speculation about her dating Jamie Foxx in a humorous manner on her Instagram profile, as she has chosen to do many times before. Alongside a photo of her, Jamie and Adewale Akinnuoye Agbaje, she explains, "I would like to point out that standing next to someone does not mean I am dating them."
The actress adds, "Currently in line at the dry cleaners and if that's true I've got a hell of a problem." Fair enough!
Rumors about their romance started after the two stars took a series of photos together at the Golden Globe Ambassadors party at West Hollywood hot spot Catch. Admittedly, the rapper and actress made for quite a cozy-looking pair, but alas, it seems they just photograph all too well.
It's no surprise that people began to suspect Jamie and Kate are dating. After all, they are both eligible bachelors. Jamie's long-term relationship with Katie Holmes recently came to an end and Kate just finalized her divorce from former Underworld co-star Len Wiseman.
Watch:
Antoni Porowski Talks Kate Beckinsale & Pete Davidson Meme
Who knows if the two would be willing to test out the romantic relationship waters, but there's no doubt that these movie stars would make for one pretty pairing.
Until then, fans will have to do with the content the stars are serving up on their respective Instagram profiles. Most recently, Kate had people in stitches by jokingly sweeping the floor with her white fluffy cat. 
Stars—they're just like us!