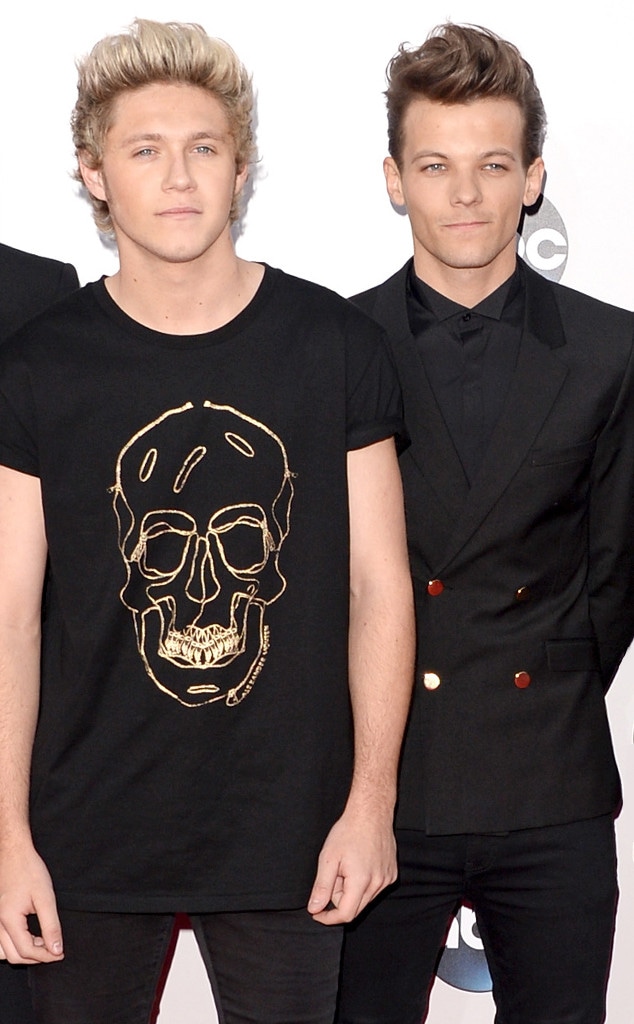 Gregg DeGuire/WireImage
One Direction fans, try to contain your excitement. Niall Horan and Louis Tomlinson just had a mini band reunion!
On Thursday, Horan took to Instagram to share a set of photos documenting him and his former bandmate's reunion at Wednesday night's Premios Telehit event in Mexico. As the "Nice To Meet Ya" singer wrote in his caption, "Mexico, thank you so much for having me. Playing my music to 65,000 people was an amazing feeling. Can't wait to come back to Mexico on tour."
Two shots in the series of photos showed Horan and Tomlinson hanging out together backstage, which has already given the ever loyal 1D fans all the joy they need this week. Others show the "Slow Hands" crooner rocking out on stage during his performance for the massive crowd.
For his part, Tomlinson—who also performed his solo music at the event—shared a photo on Instagram of him doing a soundcheck before the show began. "Excited for tonight," he wrote in his caption.
Also excited was the One Direction fandom, who—naturally—who responded to Horan's reunion post by flooding it with supportive comments.
Said one fan, "IM LITERALLY DYING RN." Chimed in another, "Omg Louis and Niall together in one location."
You've got to love a good Nouis moment!
This moment, of course, is reminding everyone of the good, old 1D days. Back in the group's prime, all five of the members were known for their hilarious antics while on tour. One of those antics, as Tomlinson revealed, included making up rumors about Horan's sex life.
Speaking with Australia's Smallzy radio show, the "Two Of Us" singer dished, "When I was in One Direction, sometimes we just used to make up different people that Niall had slept with on tour."
Hopefully, that wasn't the case in Mexico last night. Still, we stan this reunion! Hopefully, a full five-member reunion isn't too far away.