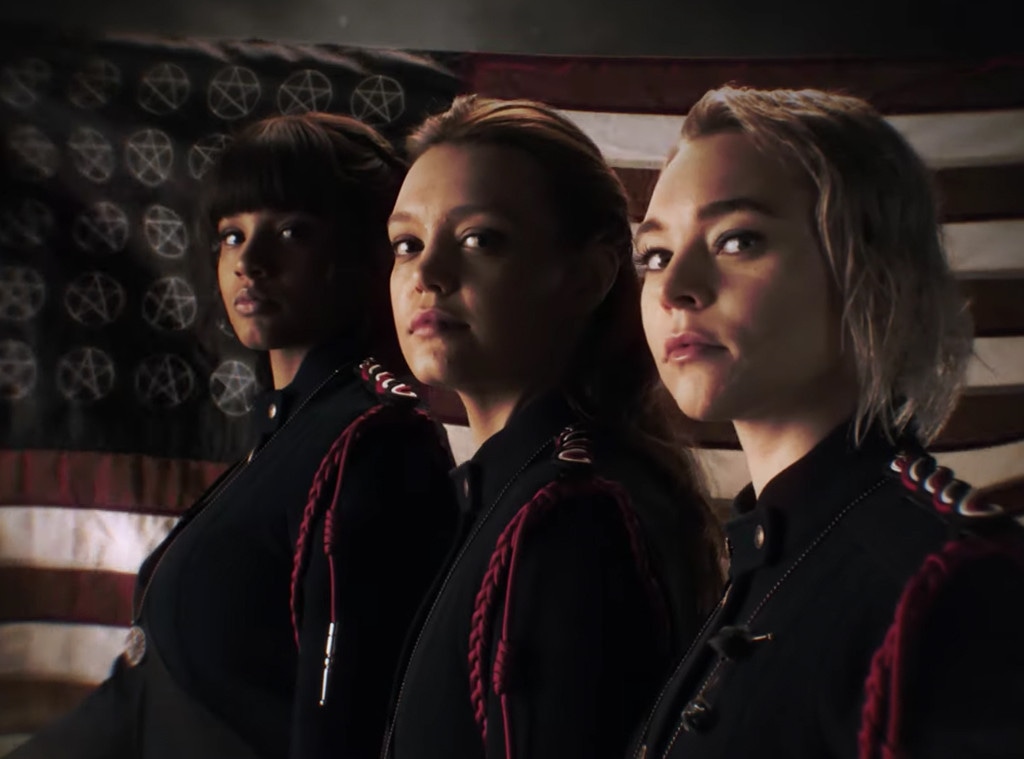 Freeform
In witches we trust?
E! News has an exclusive sneak peek at Freeform's new witchy drama, Motherland: Fort Salem, and it's safe to say this isn't your father's American history.
Set in an alternate America where witches ended their persecution over 300 years ago by cutting a deal with the government to fight for the United Sates, the series follows three young women who go from basic training (combat magic, naturally) into their early deployment.
In the world of Motherland: Fort Salem, the traditional gender roles are flipped, and women have the power, are on the front lines and facing down all manners of threats.
The first look below gives you a taste of what the moody series has to offer, including the role of witches in some seminal American history moments. Now, the witches are set to face some of their biggest challenges yet.
How about that spooky version of "This Land Is Your Land"?
Ashley Nicole Williams, Jessica Sutton, Taylor Hickson, Demetria McKinney and Amalia Holm star. Eliot Laurence, Will Ferrell, Adam McKay, Kevin Messick, Maria Maggenti and Steven Adelson serve as executive producers. Laurence, whose TV credits include TNT's Claws and The Big Gay Sketch Show, and on the film side the Kristen Wiig movie Welcome to Me, created the series.
Take a peek at the exclusive sneak peek above.
No firm premiere date for Motherland: Fort Salem has been set yet, but expect it in 2020.