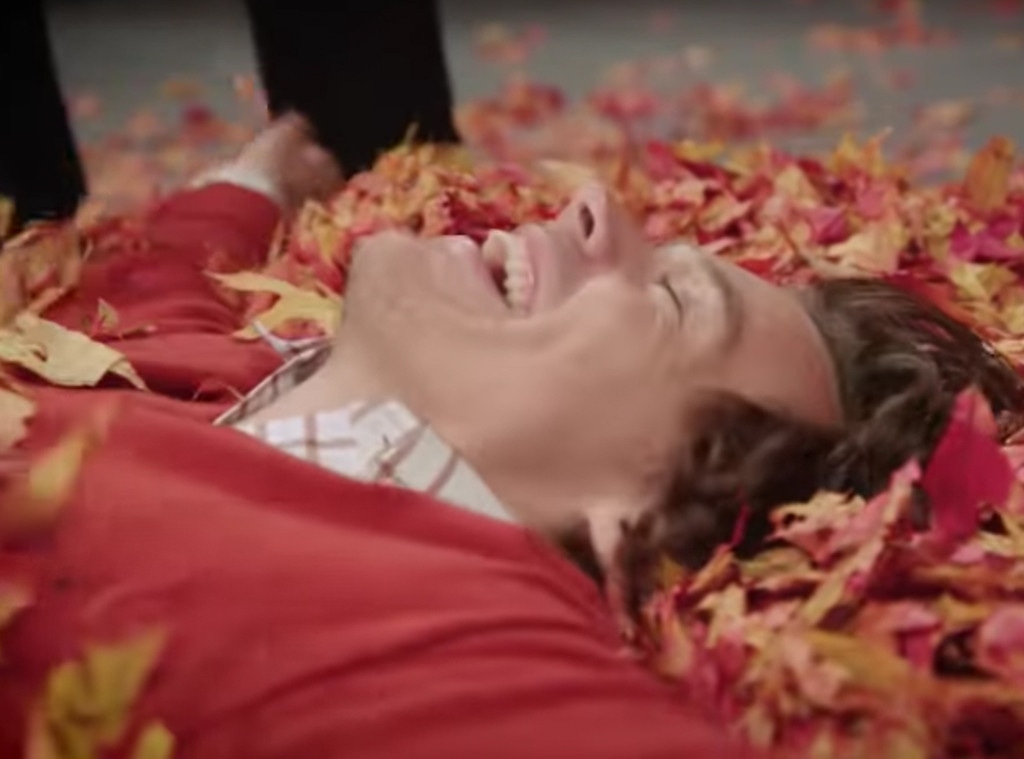 YouTube
Who's more excited about Harry Styles pulling double duty on Saturday Night Live: Us or him?
In a new promo for the Saturday, Nov. 16 show, Styles and Kenan Thompson discuss the singer's big return…and get into some sweater-weather hijinks!
"I'm very, very excited to be back at SNL. I'm going to be some characters; I'm going to sing. I'm pretty much down for anything," Styles says. And that anything includes "enjoying the magic of fall" with the Emmy nominee. "What do you have in mind? Hot cider and big scarves?" Styles asks.
Nope, it's a magical pile of leaves in the middle of SNL's Studio 8H!
"What a magical time," Styles says. And Thompson, naturally, says, "I love fall."
Kenan Thompson, he's just like us.
The fun doesn't last long for Thompson and Styles. Click play on the video above to find out why. Also click play to see which leaf you are. We're the yellow one attached to Styles' sweater.
This is Styles' second time as musical guest and his debut as host. Other hosts so far in season 45 have included Kristen Stewart, Chance the Rapper, Phoebe Waller-Bridge, David Harbour and Woody Harrelson. Saturday Night Live veterans Will Ferrell and Eddie Murphy are also slated to host.
Styles' Fine Line, his second album, comes out on December 13.
SNL airs Saturdays, 11:30 p.m. on NBC.
(E! and NBC are both part of the NBCUniversal family.)