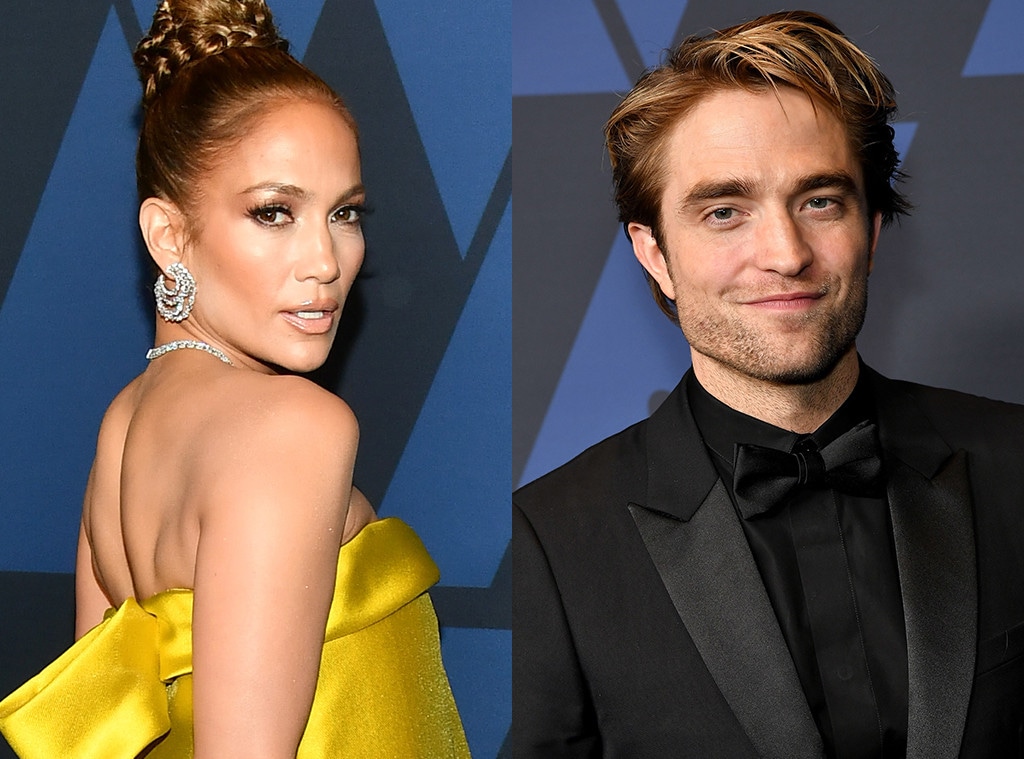 Michael Buckner/Variety/Shutterstock, Rob Latour/Shutterstock
The "Actors on Actors" Variety series always delivers unexpected conversations between stars. Case in point: Fans were just given an interview between Jennifer Lopez and Robert Pattinson.
The two were paired together to discuss their respective films Hustlers and The Lighthouse, among other things, in the 2019 edition of the series, and it was during this rare delight of a convo that J.Lo revealed her nickname for the Twilight hunk.
Speaking to one of the industry's most famous dancers, Pattinson revealed that he wants to lose himself to dance. As the actor shared, "Something I was trying to find for years was to do a ballet movie. And then my agent was like, 'Why? Do you know how to ballet?' I'm like, 'No.'"
Then, asking the only logical follow-up question, the superstar performer divulged her nickname for the actor. "But why? Why, Bobby, tell us?!" she quipped. "Is there something fascinating to you about the world of being a male ballet dancer?" Did you catch that? She called him Bobby! Can we also call him that?
Pattinson teased about his dance fantasy in response, admitting "I think there's a ballerina inside me." As Lopez joked back, "Yeah, there's a ballerina in there. It's the dance."
Of course, the multi-hyphenate star is already in the middle of planning her own massive dance endeavor: The 2020 Super Bowl Halftime Show.
"I think there's not a musical artist in the world that doesn't dream of performing at the Super Bowl," she told Pattinson of the honor, which she's sharing with Shakira. Lopez then opened up about the importance of her and the "Hips Don't Lie" singer snagging this epic gig.
"I think it's important in this day and age for two Latin women to be standing on that stage," she divulged. "When Latinos are being treated a certain way in this country, or looked at a certain way—to show that we have a really specific and beautiful culture and worth and value, and we bring something to this country that's necessary. I think that's going to be an amazing moment. That night, I want it to be a celebration of who we are. All of us, because we're in this together. That's how I feel. I want to bring everybody together in that moment."
Who knows, maybe Jenny from the Block will throw a ballet solo for Pattinson into the performance?