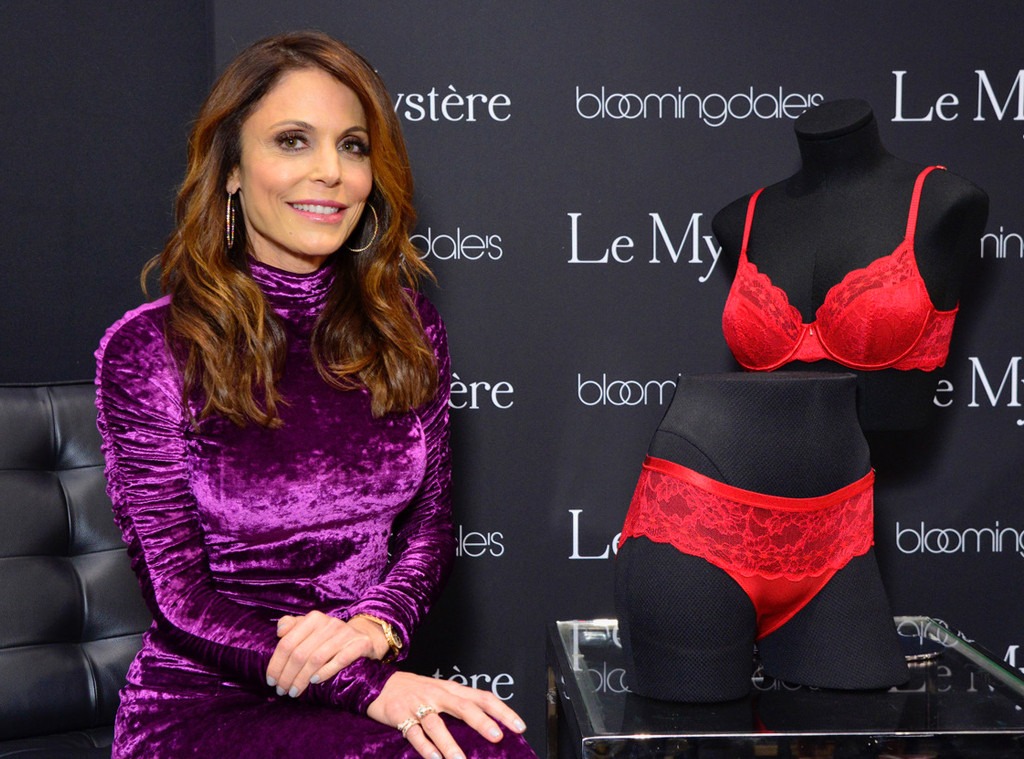 Eugene Gologursky/Getty Images
Bethenny Frankel shocked viewers everywhere when she announced her (second) departure from The Real Housewives of New York City in August 2019. And since then, the Skinnygirl mogul has made the most out of her time without cameras following her every move.
"It's not that I mind it being out there, it's just that I don't want to live in conflict where it's really not necessary," Bethenny told E! News about her personal life being, well, personal now without the Bravo cameras. "And it's a really delicate balance. I'm so grateful for the show and where I came from, it was definitely a different experience from when I started the show. It's a whole different juggernaut, a franchise now. I just think it was time. I'm a person who always knows when it's time to leave the party and I think it was time for me."
As her former costars continue filming RHONY, Bethenny said she's "happy" with her personal and professional life these days.
"I thought I would be honestly less busy. I thought I'd sort of just be home in my world, relaxing, making vegan recipes maybe. But it's not really like that, but it's definitely a different phase. It's like when your hair's growing out, that in-between stage. But I'm excited for the new projects," she said.
Those new projects include shows about women in business, which she's working on with Mark Burnett. Viewers got glimpses of Bethenny's business on RHONY, but these new shows will be more about the biz. 
"And just because you see a few minutes of me doing something, it doesn't really reflect who I am as a businessperson. So, this is a business show with a little bit of personal," she said about the new project.
One thing that hasn't changed despite the cameras going away is Bethenny's love of tweeting at exactly 11:11, both in the morning and at night. These tweets have been constant since 2012.
"I just always happen to be looking down when its 11:11," she explained. "And it's a thing also with my boyfriend, and I always just say, 'Make a wish.' I just always see it somewhere. I always see it and what's wrong with people making a wish?"
E! News spoke with Bethenny at Le Mystere's "Find Your Fit" event at Bloomingdales, and RHONY viewers will recall this isn't her first bra party. Never forget her clash with John Mahdessian in season eight. Getting women into the right bra size is a crusade she previously tackled on her show as well.
"Truth be told, most women are either hanging over, hanging under, the bra's pinching. I'm the person the minute you get in the house you want to throw off your bra and feel comfortable. My whole Skinnygirl motto is 'comfort first,' so this is a great brand. I wouldn't be here if I hadn't known them for over a decade. I'm wearing their bra. The truth is, anybody who gets measured is undeniably wearing the wrong bra size. I thought I was a 34C or D because that's what traditional bra stores make you think but if you get properly measured, I was a 32F. I'm not what you would think an F Is," she said. "It's because the numbers are smaller and the cups are bigger. The cup and the number are not the way we're used to seeing them."