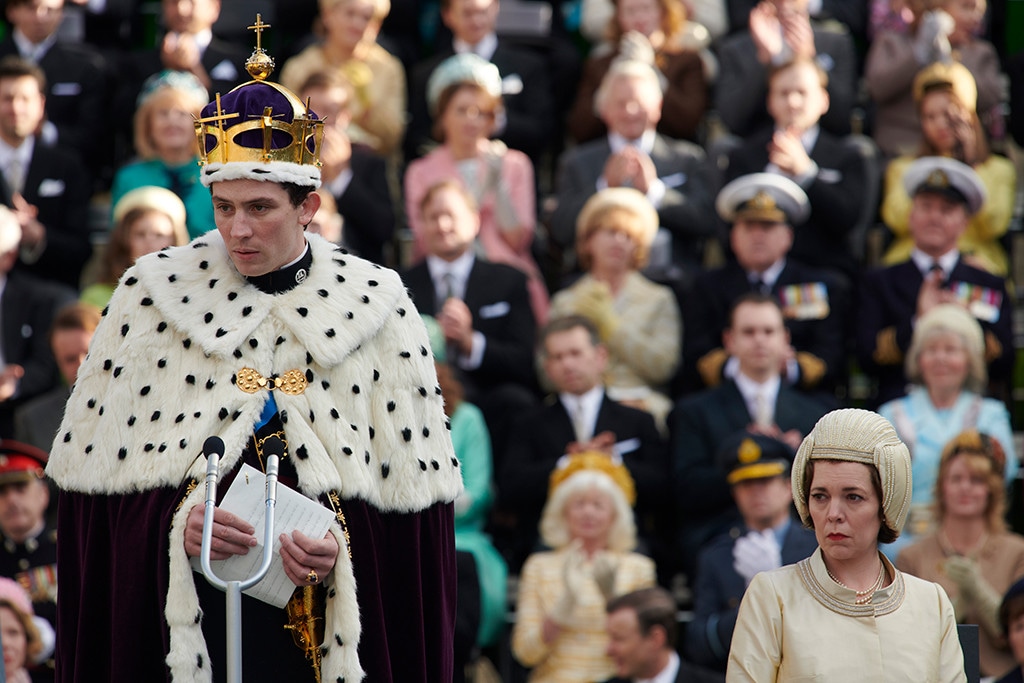 Netflix
Let's get one thing straight: Yes, The Crown has a new cast, but it's still the same show about Queen Elizabeth II, the royal family and all that encompasses the crown.
"There are great many changes, but there we are. Age is rarely king to anyone, nothing one can do about it, one just has to get on with it," Queen Elizabeth, played by Olivia Colman, says in the new behind-the-scenes featurette below.
Claire Foy and her Emmy are out, Olivia Colman and her Oscar are in as The Crown ages up its main cast. Colman is joined by Tobias Menzies as Prince Philip, Helena Bonham Carter as Princess Margaret, Josh O'Connor as Prince Charles, Erin Doherty as Princess Anne, Ben Daniels as Lord Snowdon, Jason Watkins as Harold Wilson and Charles Dance as Lord Mountbatten for seasons three and four.
"I had no doubts that Olivia could do it. She's amazing to watch and the new cast didn't bother me, it was how to make the new cast feel like it was the same show. I just wanted to feel like it was seamless, and I think it does," series creator Peter Morgan says in the video below.
Colman is an admitted fan of the series and has talked about the nerves she had while taking over for Foy before.
"I was such a fan of series one and two. The writing is beautiful, I was thrilled to see that it carried on being just as good as I'd hoped," Colman says.
The new season finds the British royals experiencing the turbulence of the 1970s. The conflict for much of the season comes from the outside, rather than within the family and marriages. Except where Princess Margaret is concerned.
"There's a lot of rivalry, but she really loved her sister profoundly, and I think they regretted there wasn't enough of that closeness," Bonham Carter says.
And then there's Prince Charles and the queen.
"Here is a man who, in order for his to take meaning and to take importance, his mother has to die. That is a huge, monumental philosophical thing," O'Connor teases.
Click play on the video above to get more scoop.
The Crown season three drops on Sunday, Nov. 17 on Netflix.