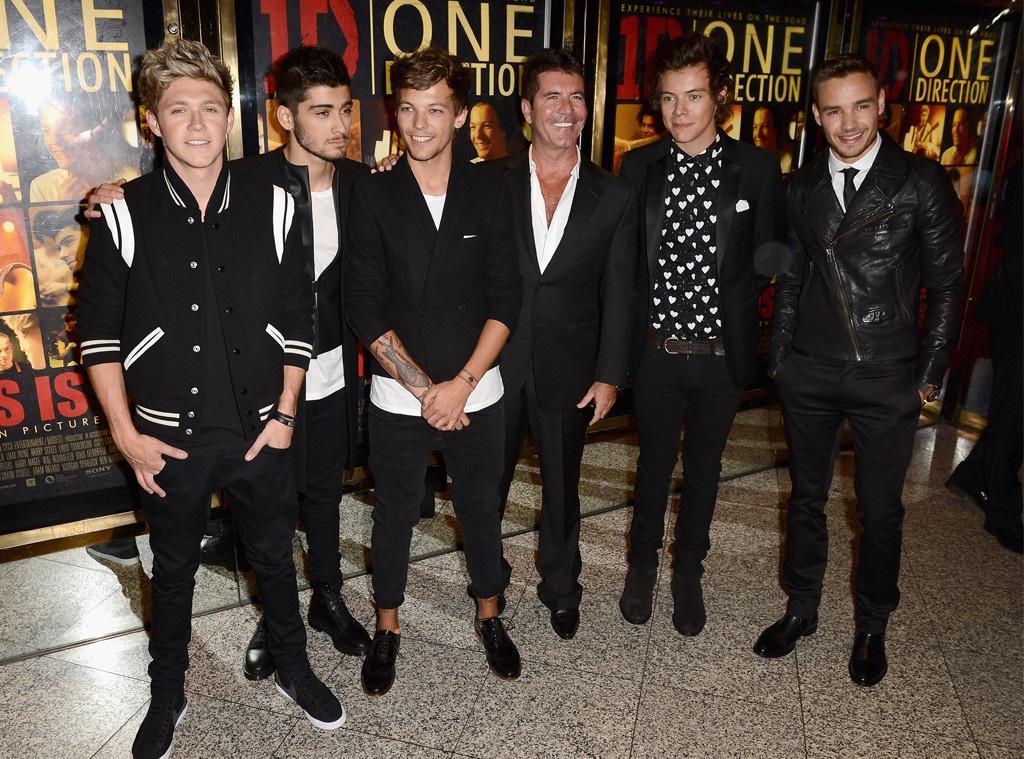 Ian Gavan/Getty Images for Sony Picture
One Direction fans, get pumped! Simon Cowell feels a reunion coming.
In a Tuesday interview with UK radio talk show Heart Breakfast, the famed TV judge—who's to thank for the creation of 1D, Little Mix and Fifth Harmony—predicted that Harry Styles, Louis Tomlinson, Niall Horan, Liam Payne and Zayn Malik will come together for a tour!
"My gut feeling is yes," Cowell told hosts Jamie Theakston and Amanda Holden. "I mean, they're all doing great solo wise, at the moment, but they had a lot of hits. So, they could do tour, after tour, after tour. You know you could sell out a One Direction gig, or a stadium tour, in about 20 seconds." A stadium tour would be an exciting development, indeed!
As for when Cowell thinks this supposed reunion tour could go down, he revealed he sees it happening somewhat soon. Revealed the former American Idol judge, "I would say within five years."
Of course, it's been nearly five years since the group went on its indefinite hiatus. And Cowell is correct that all of the boys have found success in their solo careers, so don't take the America's Got Talent judge's word as law, no matter how exciting the prospect.
As he warned, "That's only a guess. Not that I know. It's only a guess."
While Cowell, feels a reconciliation is inevitable, Styles isn't as sure.
In a September interview with Rolling Stone, the "Lights Up" singer revealed how he feels about getting the band back together.
"I don't know. I don't think I'd ever say I'd never do it again, because I don't feel that way," he admitted. "If there's a time when we all really want to do it, that's the only time for us to do it, because I don't think it should be about anything else other than the fact that we're all like, 'Hey, this was really fun. We should do this again.'"
"Until that time, I feel like I'm really enjoying making music and experimenting," he continued. "I enjoy making music this way too much to see myself doing a full switch, to go back and do that again. Because I also think if we went back to doing things the same way, it wouldn't be the same, anyway."
Fingers crossed that Cowell's gut instincts are still as strong as ever!