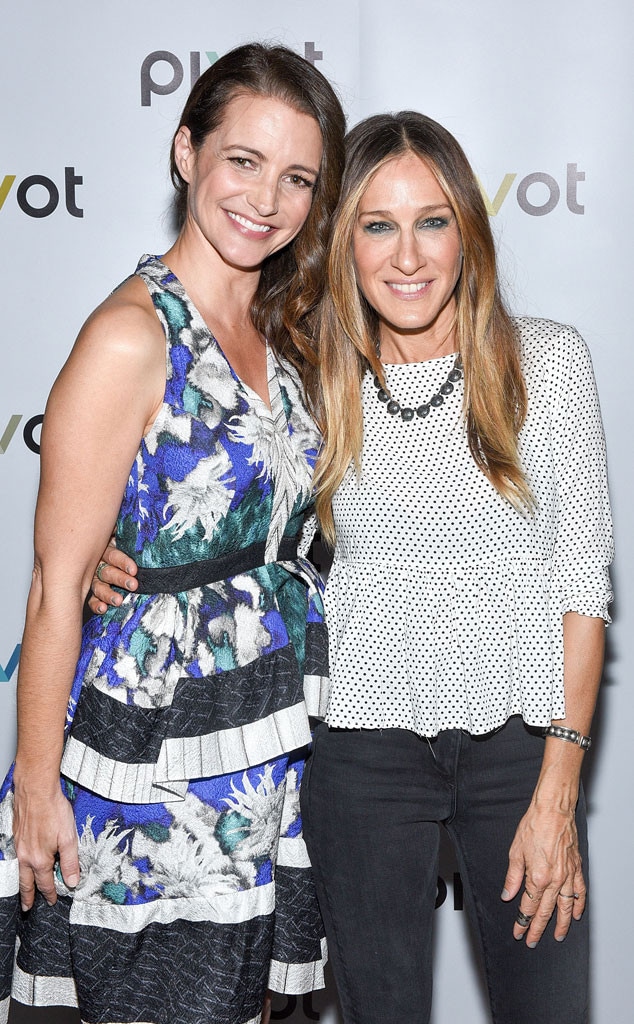 Grant Lamos IV/Getty Images
Sex and the City trivia? Sign us up!
On Monday night's episode of Watch What Happens Live, Kristin Davis (a.k.a. Charlotte York herself) took a walk down SATC memory lane with host Andy Cohen. Kicking things off with a speed round of questions, Kristin revealed co-star Cynthia Nixon was most like her character Miranda and that, in her opinion, Kim Cattrall's Samantha had the least desirable wardrobe. 
After pledging her allegiance to Team Big over Aidan and recalling her least favorite scene on the iconic HBO show, Kristin—and fans watching at home—got a special surprise from none other than Sarah Jessica Parker!
"Okay, Kristin, this is a real brainteaser," SJP, who played Carrie Bradshaw, said over the phone. "Now, I'm gonna focus it on food because that's basically what we talked about on set all the time."
"I want you to get in your little time machine and I want you to go back to Morocco, to the set of when we were doing Sex and the City 2," she continued. "And I'm gonna ask you: What did we eat every day at 11:30?"
That was a no-brainer for Kristin. "The sandwiches!" she eagerly replied. "We would go and get the tomato sandwiches from the Crafty. But we had to walk a really long way!"
Excited that Kristin nailed her insider question, the Divorce actress chimed in with her favorite meal from the set, raving, "And I had a particular delicious ham baguette every day."
Perhaps this little reunion won't be their last. During the after show, Kristin revealed she's been brainstorming ideas for Sex and the City 3—with or without Kim. Turns out she's got some ideas for her character and her adoptive daughter!
"I have all different fantasies," she told Andy. "I have a whole short movie planned. I've told [producer] Michael Patrick [King]. We go to China. This used to be part of the first film that didn't happen way back in the day."
"We go to China because my daughter wants to go on, like, an inheritance trip where you go to see your homeland," she continued. "And when we're in China, Carrie and Charlotte have a whole adventure in China. That would be amazing, right? So, that could be a standalone thing."
If that doesn't work, Kristin said that she'd be fine with Sex and the City 3 being a musical production instead!
We couldn't help but wonder…why hasn't anyone made this happen yet?
(E! and Bravo are both part of the NBCUniversal Family.)